Welcome! Here are the website rules, as well as some tips for using this forum.

A False Water Line is a True Solution to Water Line Issues
When newer (and smaller) gas or oil fired steam boilers replace their (larger) coal fired antecedents, the water level usually changes to a lower level, exposing previously flooded "wet" returns to the delightful joys of steam powered water hammer.
The false water line is an old trick to re-flood those wonderful wet returns to keep the steam out. This particular job had a boiler feed tank involved that we just can't rid of for...rea$ons.
So, in addition, a loop seal is twined up with a false water line to keep the steam out of the boiler feed tank, too.
Look, Ma! No traps!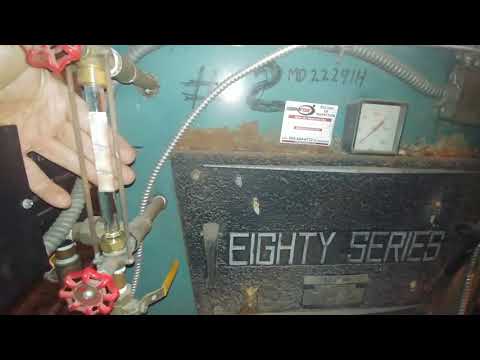 https://www.youtube.com/watch?v=jxMlTp8QcIA
Comments