Welcome! Here are the website rules, as well as some tips for using this forum.

Buderus GB142 ... multiple corrosion issues.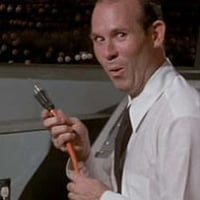 A noob here, thanks for all the terrific advice. Hoping to get your views on the following. Pics attached.
I've got a new-to-me, approximately 10 year old, natural gas fired GB142 w/ indirect Buderus HW tank. 3500 sq ft house with cast base boards and radiators. The issues ...
- the pump manifold is rotting away. Why? Particularly concerned with the related corrosion within the boiler. I read the manifold is a problematic original, and there was a replacement offered at some point?
- the vent piping seems to be discolored, and the 90 degree elbow just before the turn to go outside the house appears to be leaking. Condensate not draining correctly and caused failure of the PVC cement joint? Seems a slope issue with the exhaust line? Exhaust too hot?
- can't see it in the photos, but their is a hole (1" round ) rotted through the back of the (aluminum?) exhaust vent adapter (no worries, the unit is shut off). It was leaking exhaust directly into the basement! I assume this was a condensate issue. New flue vent adapter kit (plastic) has arrived and is ready to go in.
HX has not yet been disassembled. No idea how often it was cleaned. Probably due for cleaning.
So I'm going through the math repair versus replace. Also need recommendation for good Buderus service tech in Eastern MA.
Much appreciate your opinions on of all this.
Cheers
Comments