Welcome! Here are the website rules, as well as some tips for using this forum.

Replacing Copper with Black Pipe Advice
In 1989 whoever installed my boiler used copper for the near piping, regrettably. I purchased the house mid-heating season last year and have been studying Dan's books, this forum, and the system ever since. (Very enjoyable.) The system has been well maintained.
Last winter it required about 1 gallon per ~3-4 weeks in the heating season, manually added as a liter or so every week. I think one of the radiators is leaking slightly between the sections which might account for some of the loss. It has no problem getting to pressure (4oz) and cycles correctly. The boiler is sized just right for the piping and radiators. This is a parallel flow, dry return system with 320 EDR.
The copper joints don't look great, although the system works well otherwise. I don't know if they are leaking steam but the oxidization suggests that's possible. They probably aren't leaking badly, if at all, but I want to prolong the life of the system as much as possible.
So my options are to buy nipples and elbows and swap it out myself or just assume that if it's made it 30 years there's no reason to poke the bear. I think I'd be able to re-pipe without problem but I'd hate to be in a spot where I'd need to call for an expensive service visit by a pro to fix something which wasn't previously broke.
Thoughts?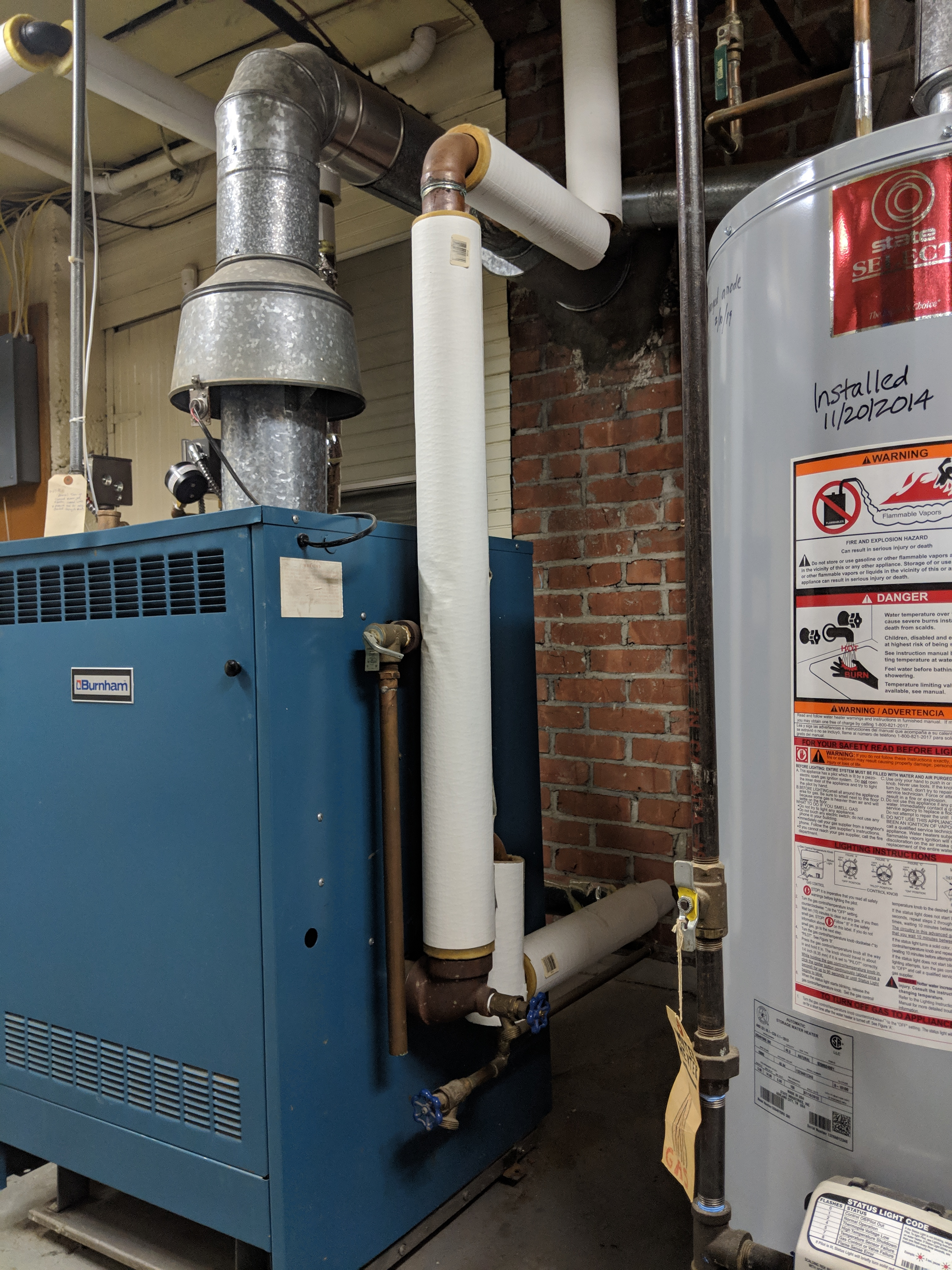 Comments