Welcome! Here are the website rules, as well as some tips for using this forum.

Infloor radiant issue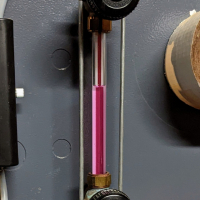 So I've got an issue I'm helping a friend with.
He needs to get me more information but here's what I've got so far.

Large room with large windows and in floor radiant under a wooden floor. I think it's also got carpet.

The issue is, the system ends up overheating the room once the sun comes out and then shuts down for too long so the room ends up too cold.

What info do I need to get to solve this issue?

Can an ODR be added to a normal boiler or does it come with a boiler as a system and would it solve this problem?

Apparently the system has no issue keeping up with the actual load, just the control is failing to work correctly.

Single pipe quasi-vapor system.
Typical operating pressure 0.14 - 0.43 oz.
EcoSteam ES-20 Advanced Control for Residential Steam boilers.
Rectorseal Steamaster water treatment
Comments