Welcome! Here are the website rules, as well as some tips for using this forum.

trying to identify my boiler
Sorry if this is the wrong place to post this. recently purchased a home built in the 1920's the heating is working fine but I was curious at how old the boiler was. There are index cards with service dates on them that go back to 1979 but I suspect it's even older. I googled for at least an hour and could not find it. The info I know:
Built by US Radiator Corp in Detroit michigan
Series no. 6-11
seems to labeled capitol? Maybe that's the model?
basically whats on this label I took a screen shot of. Here it is: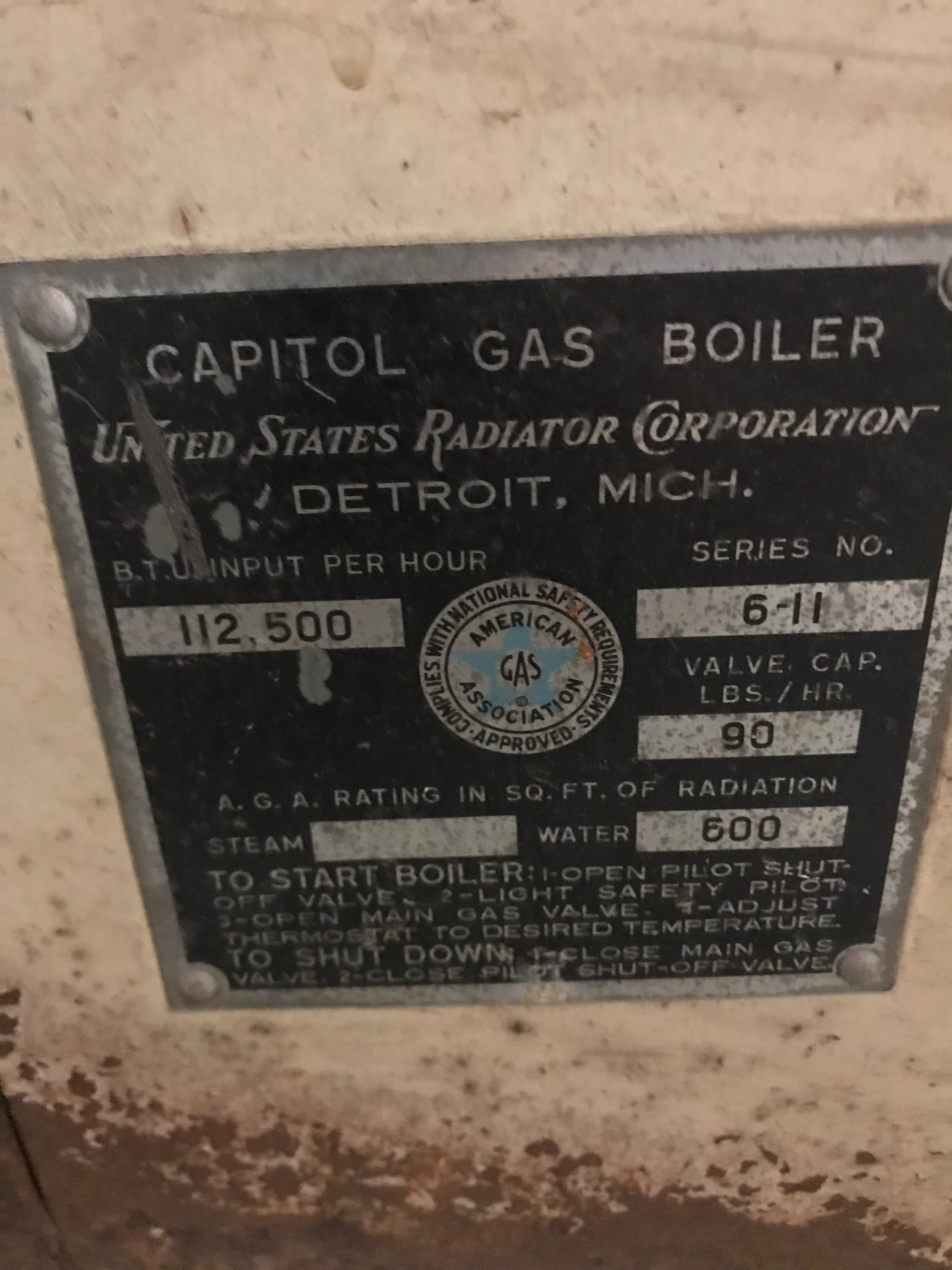 Comments