Welcome! Here are the website rules, as well as some tips for using this forum.

Lowering SWT in existing hydronic systems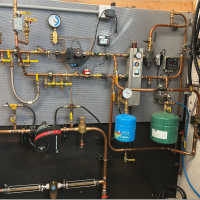 By popular demand our next Idronics 25 due out this summer, will go over the formulas for all sorts of heat emitters and how to derate output when running lower SWT. How to maximize condensing operation, heat pumps, solar, any low temperature heat source, ODR maximizing. Also how to use BIN data for determining hours of temperature occurrence. A sneak preview.
Bob "hot rod" Rohr
trainer for Caleffi NA
Living the hydronic dream
Comments