Welcome! Here are the website rules, as well as some tips for using this forum.

Hot water baseboard water hammer
My home's heating system uses hot water baseboard. We had an old oil boiler running for many years. The system was getting old and started to have small problem and I decided to convert it to gas combi boiler.
However, right after the conversion, it sometimes makes single big bang noise when zone valves turn on. It happens randomly, and around 2~6 times a day. My plumber who install the new Bosch Greenstar 151 Combi boiler system couldn't figure out the reason.
The bigger problem is, I believe, this water hammer has lead to two failures on the boiler's pressure relief valve and leaked a lot of water in my basement.
Here is the diagram of my heating system:
I also capture a video showing the banging noise when the zone valve turns on. My in camera microphone may not do a good job capturing the big noise, but it is loud.
Can you help?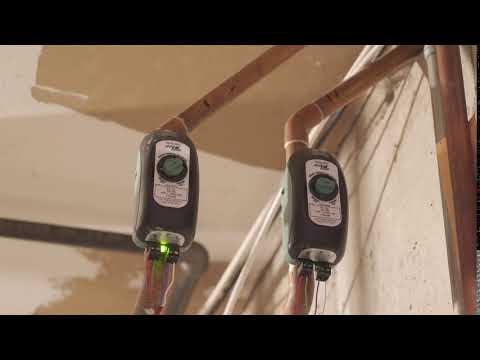 Comments