Welcome! Here are the website rules, as well as some tips for using this forum.

Bypassing Beckett 51950U A/C Ready Kit
So I've been getting clicking coming from the relay inside the Beckett A/C ready base plate. I can jiggle things around a little and get it to work for a while, but it keeps failing. Looks like these things are becoming more and more expensive and harder to find.
Since I do not have A/C on this unit and my thermostat does not even have a fan mode, I was wondering if I an just bypass it with the parts I already have. I know it might be easy, but I haven't had to re-wire any of these things, so I was hoping for some guidance. I think it should be easy enough, but it's getting really cold in a couple days and I'd love to have this thing out of the way!
Thanks in advance! Also, if anyone has access to photos of what I need to or a video of the process, that would be phenomenal!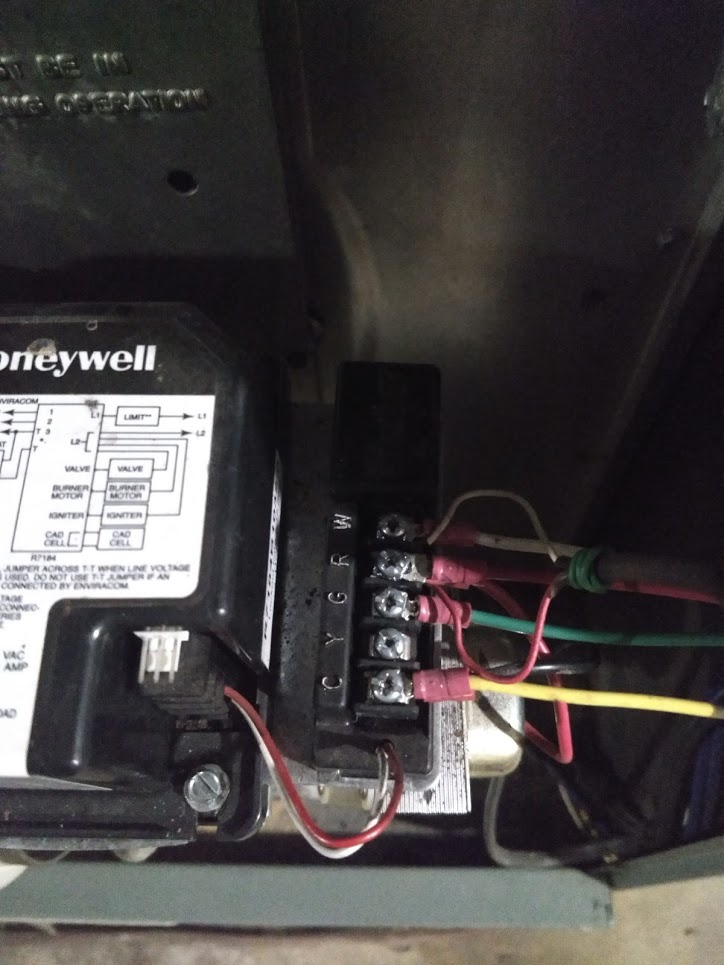 Comments