Welcome! Here are the website rules, as well as some tips for using this forum.

Cleaned boiler making new noises. Need to add chemicals?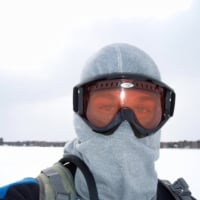 <b class="Bold">Should I have any additives in there? steammaster? surgemaster? etc </b>

Had my boiler cleaned and flushed a few days ago. It was silent when he refilled and ran it before he left, but this weekend it's gotten noisier. Nothing crazy unbearable loud, but new and annoying.

Sounds include a rapid popping or crackling noise in the boiler on start up just before the main gets hot. Reminds me of just before water fully boils in a pot on a stove - when the bubbles collapse before getting to the surface. Also there is banging/booming from within the boiler itself - lasts longer than the crackling but still only at the beginning of the cycle.

System:
2 Pipe hoffman, 2008 Burnham gas boiler. Uninsulated pipes. pressuretroll all the way down. Pipes pitched ok (1' section is level, but rest is good). Some here have said the header's wrong, but it's original wrong and hadn't been a problem before. Water level same as before flush and is stable +/- an inch or so while running.

The boiler water had been green before flush (someone here has previously suggested it was squick or surgemaster) now it's clear or rusty depending on when in the cycle I look.

There is no skim port so I guess it's never been skimmed. That's probably why the water was green - additives to sequester oils?

My water is a little hard here, but only mildly.

The plumber (on here) said he flushed out a fair amount of sediment.
New owner of a 1920s home with steam heat north of Boston.
Just trying to learn what I can do myself and what I just shouldn't touch
Comments