Welcome! Here are the website rules, as well as some tips for using this forum.

My mod-con gas usage vs. Atmospheric vs. Neighborhood gas usage over 4+ yrs
Nat Grid now makes available to us homeowners fancy "us vs. them" gas usage charts.
My charts go back to mid 2014 when I still had a 100K BTU Hydrotherm HC-100 atmospheric boiler and stand alone gas hot water heater.
The full 2014 and 2015 year charts are all atmospheric boiler and stand alone gas hot water heater usage for me.
Starting in June 2016 I installed the HTP UFT-80W mod-con with a 30gal indirect.
The interesting part is not the actual therms used, but how my usage trend changed after the mod-con install from always being alongside "All Neighbors" with the atmospheric boiler/water heater to now pretty much being along side the "Efficient Neighbors" usage wise.
FWIW- our "neighborhood" is a 1960's era development. There are several different styles of homes, but they are all very close in square footage to any of the other models in the area. I feel the NG "neighbors" they used for comparison is actually pretty valid for comparison in this case.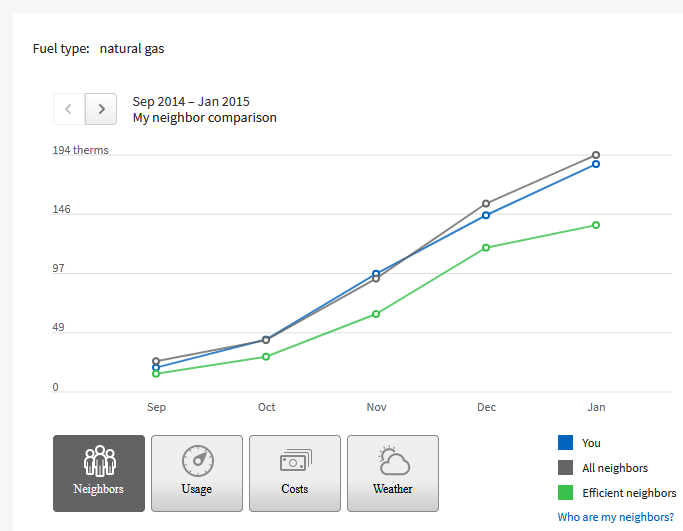 .
.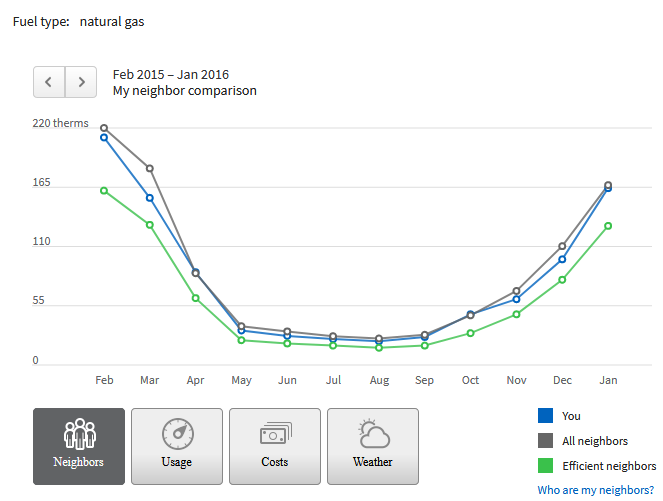 .
.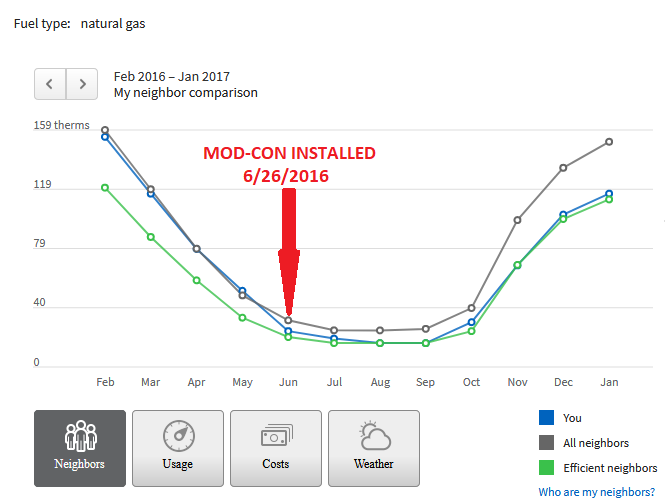 .
.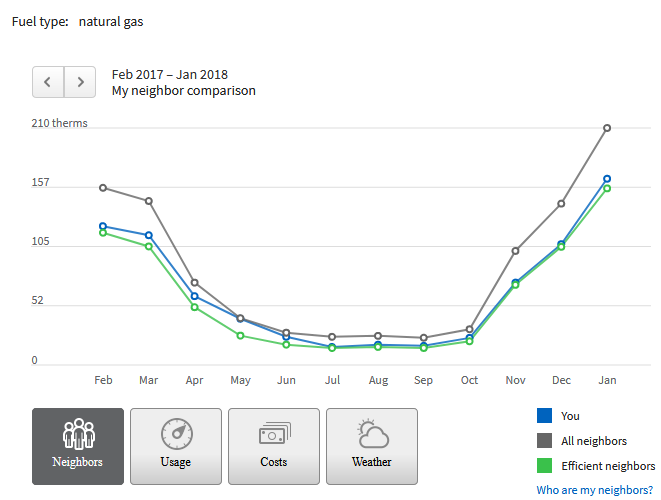 .
.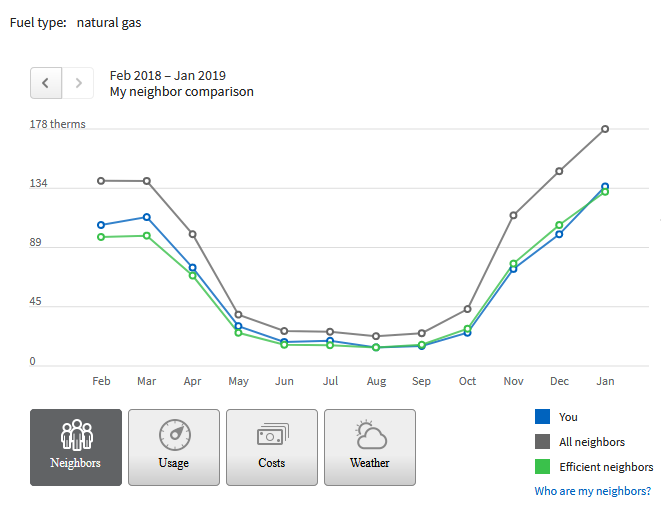 Comments