Welcome! Here are the website rules, as well as some tips for using this forum.

New Boiler Circ on my Lochinvar KHN199 - looking for input on which of the 3 speeds to use.
Hi All,
It's been a while since I last posted, mostly because my KHN199 has been quietly chugging along without issue. I recently had the boiler circ pump fail (left over Taco 0011-F4 from previous intallation so 12yrs old). Anyway, I had the heating tech install the circulator that Lochinvar apparently ships with their KHN199s for new installations. Grundfos UPS26-99FC. Boiler is back up and running, but now I'm wondering what speed to set the pump to? I'm going to attached two video's to show what I've got and whats going on. Probably easier than typing it all out, but I'll give the basics.
I'm guessing the Taco0011-F4 was over pumping because I never saw a delta-t higher than 5f, usually closer to 2f or 3f.
Boiler circulator loop is 12ft of 1.25" copper tubing with 5 90deg elbows (assuming 2 T's count as 90s), 2 45deg elbows and 2 ball valves.
With the Grundfos UPS26-99FC set to low speed and all 8 zones calling for heat, I'm seeing 18f of Delta T.
With largest zone and 2 farthest zones calling for heat, I get 5f-6f of Delta-T at the low speed setting.
ODR is set for -20f design day and 125f SHW on the low side and 80f SHW on 60f days (could probably tweak it a little more, but it seems to work pretty well)
With outdoor reset and 37f outside temps, all this testing was done with the system calling for 93f to 96f water.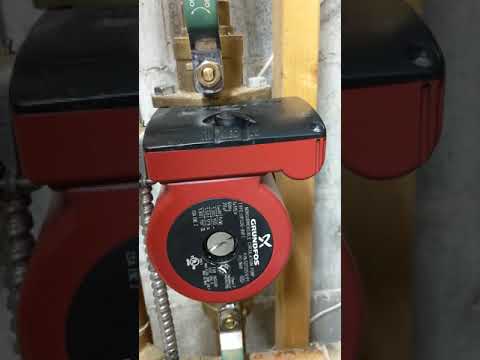 - all zones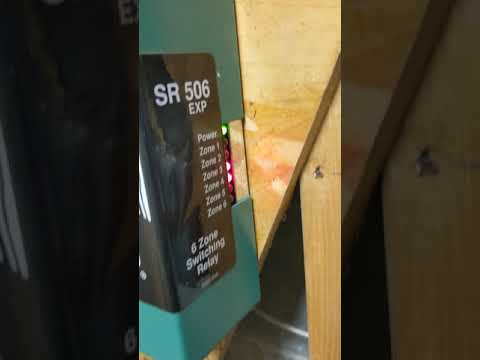 - 3 zones
Is my thinking way off base? I really don't understand the Delta-T discussions on here and don't know enough about hydronics, or rather probably know just enough to make myself dangerous.
Any input would be appreciated. Since I didn't build the house, I have no idea on loop spacing, length etc, but I would guess that it's reasonably well designed given the portions of the installation I can see and the fact that we've had no issues heating the house.
Comments