Welcome! Here are the website rules, as well as some tips for using this forum.

If you've found help here, check back in to let us know how everything worked out.
It's a great way to thank those who helped you.
Time Lapse Infrared Video of Single Pipe Steam Radiator Heating Up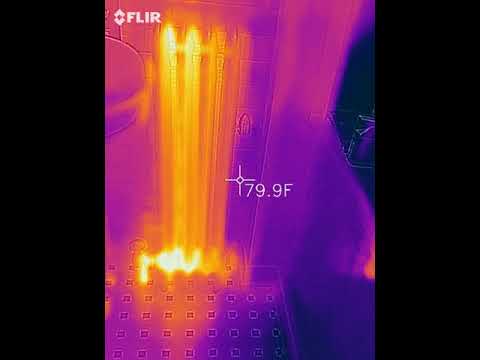 Sorry for the shaky quality of this video. "I" was the tripod pressed up over the toilet to get this shot. It is shot at one frame per second and played back for you at 25 frames per second, so what you are looking at is 12 minutes of compressed real time.
It seemed much longer!
All Steamed Up, Inc.
"Reducing our country's energy consumption, one system at a time"
Steam, Vapor & Hot-Water Heating Specialists
Oil & Gas Burner Service
Baltimore, MD (USA) and consulting anywhere.
https://heatinghelp.com/find-a-contractor/detail/all-steamed-up-inc