Welcome! Here are the website rules, as well as some tips for using this forum.

Gas meters for LP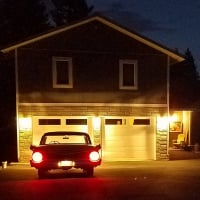 I'm looking to monitor usage on LP with a gas meter. Looking at the AM-250 as they are cheap and plentiful. Total connected load is 150,000 btu/hr.

With this type of meter related at 5 psi still work on the 11"WC side of a propane distribution system? What I'm reading seems to indicate it would, didn't know what kind of pressure drop I can expect, or if a different meter would be recommended.

Happy Thanksgiving All!
Serving Northern Maine HVAC & Controls. I burn wood, it smells good!
Comments