Welcome! Here are the website rules, as well as some tips for using this forum.

High outdoor CO readings....
Early Sunday morning my Sensorcon Inspector displayed 14ppm CO inside the house.
Very odd since we're normally at 0ppm, no one was up except me and I hadn't used the stove or any other combustion based appliance. The boiler (sealed combustion mod-con) had not fired since Sat evening, etc... there was literally no source that I could think of that would produce that high level of CO indoors.
Anyway, being stumped as to the source of the CO... I opened a couple of windows and the sliding back patio door. Even more surprisingly... within a couple of min when circling back to check the Sensorcon I noticed it had now climbed to 16ppm! I then took it outside to "clear it" with fresh air... and it kept climbing... and climbing, eventually stopping at 29ppm outdoors!
Within 20min or so of that high 29ppm CO reading a light wind came in from the west and the CO level started dropping quickly and hung in at about 15ppm for a good part of the afternoon. By 7pm the outdoor (and indoor) reading was back down to 0ppm again.
So much for stepping outdoors for some fresh morning air....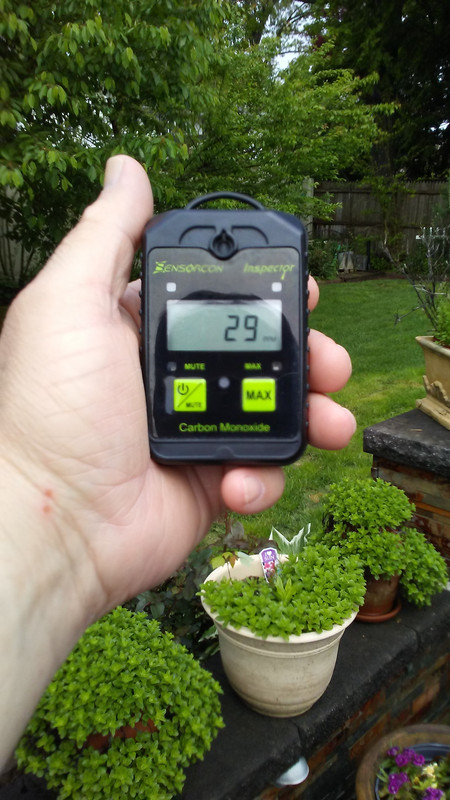 Comments