Welcome! Here are the website rules, as well as some tips for using this forum.

Nitrogen Purge- three zones with only one service port?
Got my new LG 36K BTU minisplit mounted on the stand over the weekend.
Next step is to mount the lineset cover bases then mount the three indoor units and connect the linesets.
When going over the Nitrogen purge procedure it seems I will have to connect the nitrogen regulator to the Gas service valve then crack the individual liquid connections at the outdoor unit for each zone to purge the air out of the lines with nitrogen.
Looking at the photo of the interior piping it seems that the electric solenoids close off each individual liquid port to the liquid manifold so with the zones pressurized with 75PSI nitrogen- pressing the schrader valve in the liquid port will not let the pressure escape. It looks like I have to crack each liquid connection (for the three zones) at the outdoor unit.
Does this make sense since each zone doesn't have it's own service port?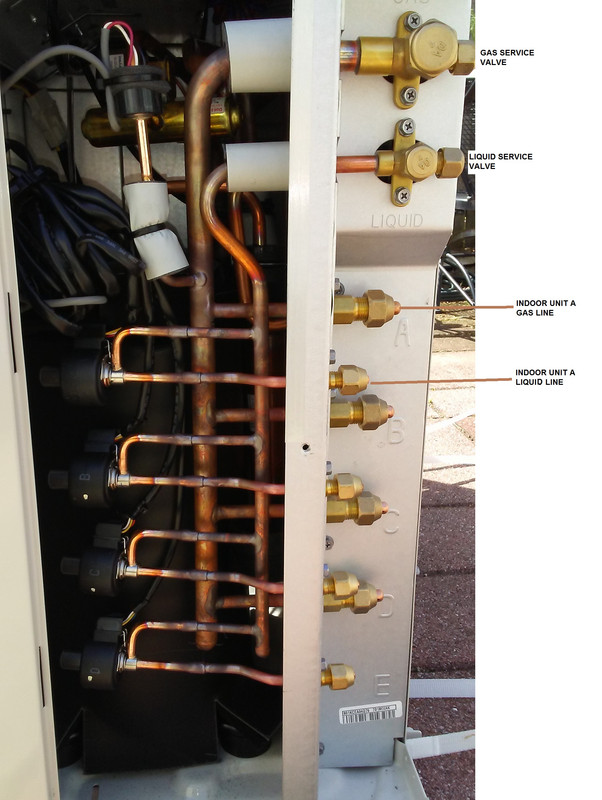 Comments