Welcome! Here are the website rules, as well as some tips for using this forum.

Pump-Down Procedure....
Need to relocate one of the indoor units on my Panasonic mini-split.
In looking over the Pump-down procedure in the service manual- it outlines the procedure for all four zones but makes no mention if you just want to disconnect one zone. I will be disconnecting "Zone A".
Question 1) With that in mind- should I just carry out the procedure as outlined for all four zones then just re-open the service valves for the three remaining zones once I pull and cap the disconnected zone?
Question 2) "Start cooling operation".... does it matter which indoor unit I activate to start the "cooling operation"? Do all four indoor units have to be active/on? Can I activate just the zone I will be removing (Zone A)?
Thanks!
Service manual excerpt follows.....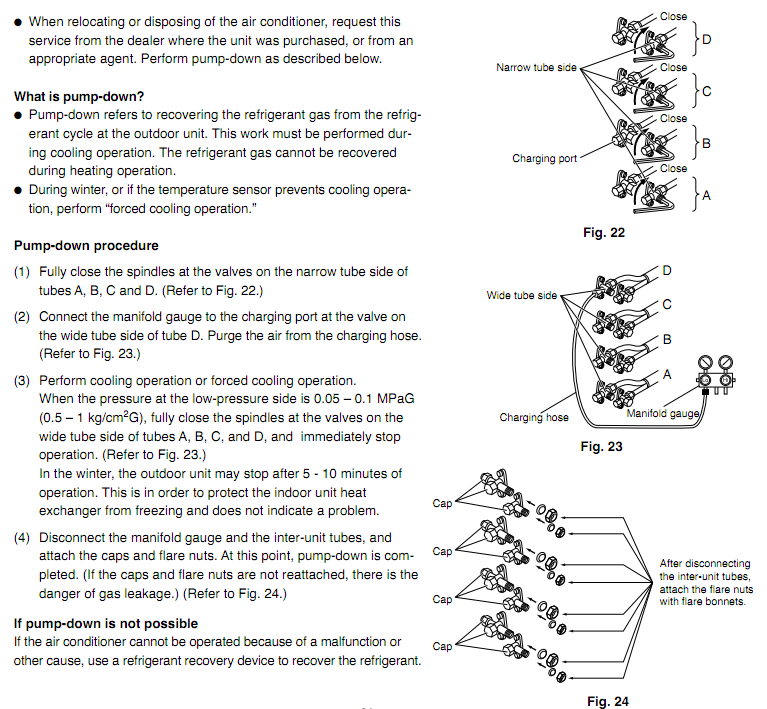 Comments