Welcome! Here are the website rules, as well as some tips for using this forum.

Trion Air Bear. Conflicting info?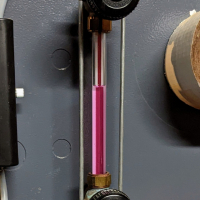 Hi all,
I'm a bit confused at this point.
First, I read this PDF by Trion which, if I understood it correctly implies charged filters aren't worth it, and yet best I can tell the MERV 11 and 13 filters they sell for the Airbear are charged media.
https://www.trioniaq.com/getfile2.aspx?fileid=9124
So did I understand correctly, the PDF they have on the AirBear site, basically says not to buy their MERV 11 and 13 filter?
Next, is the pressure drop data which doesn't agree. I have 3 PDFs from them, each with different data for the same filters.
Only the last one lists the MERV 13 filter, but the data for the 8 and 11 seems different on each of those 3.
I was all Gung-ho to buy a MERV 11 for my Air Bear until I read their report which basically says it's a worthless gimmick. Did I misunderstand?
@Gordy
You're good at reading data. What are your thoughts?
Single pipe quasi-vapor system.
Typical operating pressure 0.14 - 0.43 oz.
EcoSteam ES-20 Advanced Control for Residential Steam boilers.
Rectorseal Steamaster water treatment
Comments