Welcome! Here are the website rules, as well as some tips for using this forum.

Signal lost between Argo and Aquastat Relay
I did just replace the Aquastat for an issue related to the joint crack. Now when there's a signal sent to Aquastat relay, it clicks and when the temp is beyond the limit (180F) it stops. this is good.
But I have one intermittent issue of the signal that is lost between Argo Control and Aquastat, let me explain:
I have two zones, with two circulators, the circulators are controlled by Argo Control box not but the Aquastat (attached image ); the Aquastat only controls the temp limit of the water (to shut the boiler).
What happens is that the signal is lost somewhere between the thermostat and the aquastat: maybe the Argo has an issue, or may be just there is an issue in cabling because the Argo control starts well the Circulators.
In summary:
- Zone-1: is for the hot water to use in the house.
- Zone-2: is for the heating; there are 3 zones valves but they all share the same zone.2 in the Argo control, if one of zone valves starts (once the temp for one thermostat in house reaches the minimum) , the signal is sent to the boiler via Aquastat.
What happens is this: the thermostat reaches the minimum temp, sends a signal to the zone valve that turns and send signal to Argo Control, which than starts the circulators and also send the signal to the Aquastat relay, if temp is less than 180F, the Aquastat sends signal to the gas valve for the boiler to starts.
the signal is lost somewhere between Argo and the Aquastat in an intermittent way: sometimes it works sometimes not....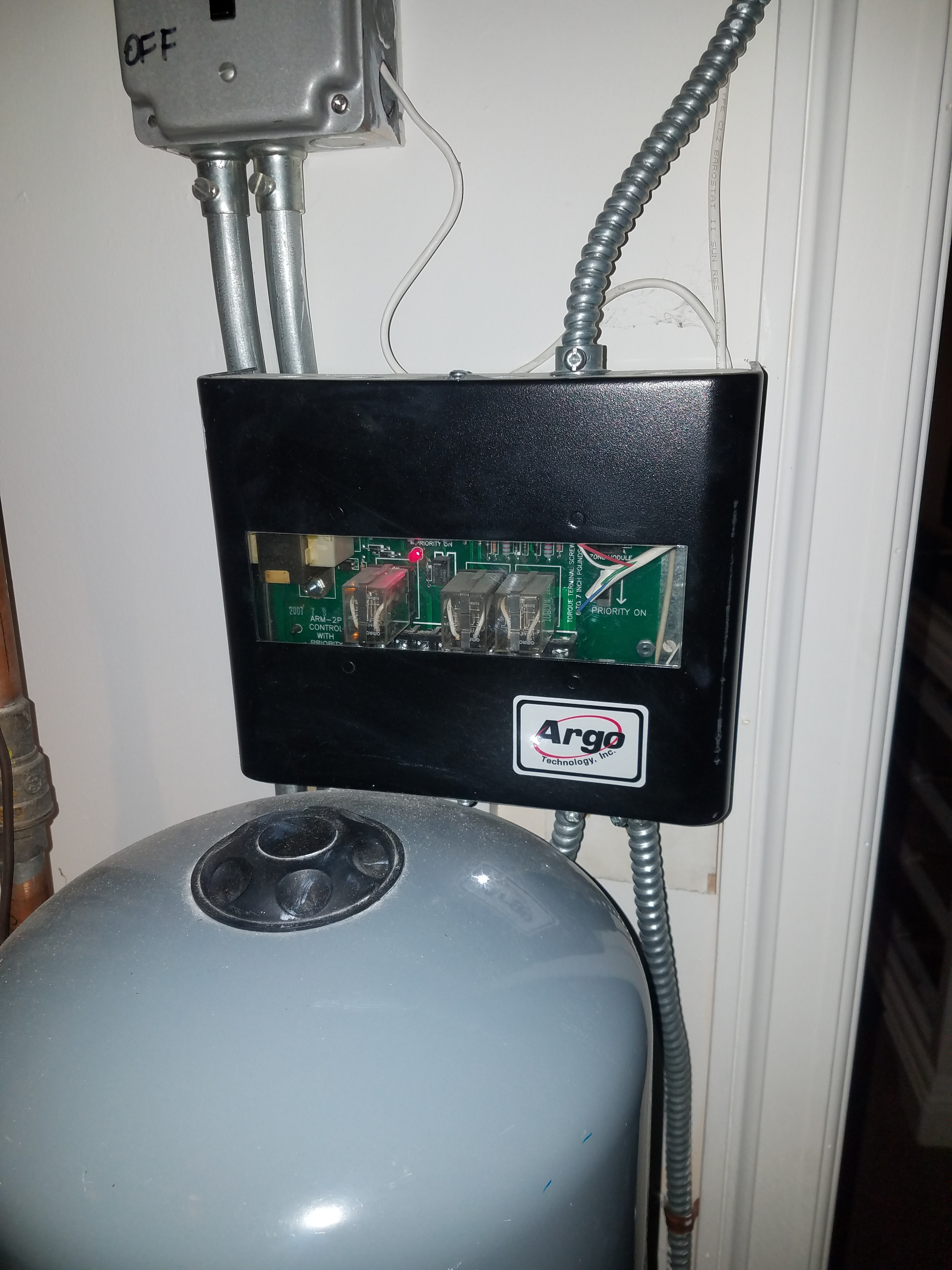 Comments