Welcome! Here are the website rules, as well as some tips for using this forum.

How can I add additional circulator relay to existing thermostat/zone valve wiring?
I just installed a new radiant floor with its own circulator. I want to wire up its relay (Grundfos UPZCP-1) to the controls for an adjacent room which is Zone 1 of a two zone house. In other words, when the thermostat for Zone 1 (Honeywell T87F) is calling for heat, I want the radiant pump to be operating simultaneously.
My two existing zone valves are Dayton 2E163 (photo of wiring diagram included here). Terminals 1, 2, and 3 of the two valves are jumpered which each other, so that the boiler's relay (for the burner and main circulator) is fed by terminals 2 and 3 of my Zone 1 valve. Obviously, I want my radiant pump to come on only when Zone 1 is operating but not when just Zone 2 is operating.
Also included here is the wiring schematic for the relay. I'm particularly concerned about having two transformers in the same system. How can I achieve what I want? Advice would be greatly appreciated!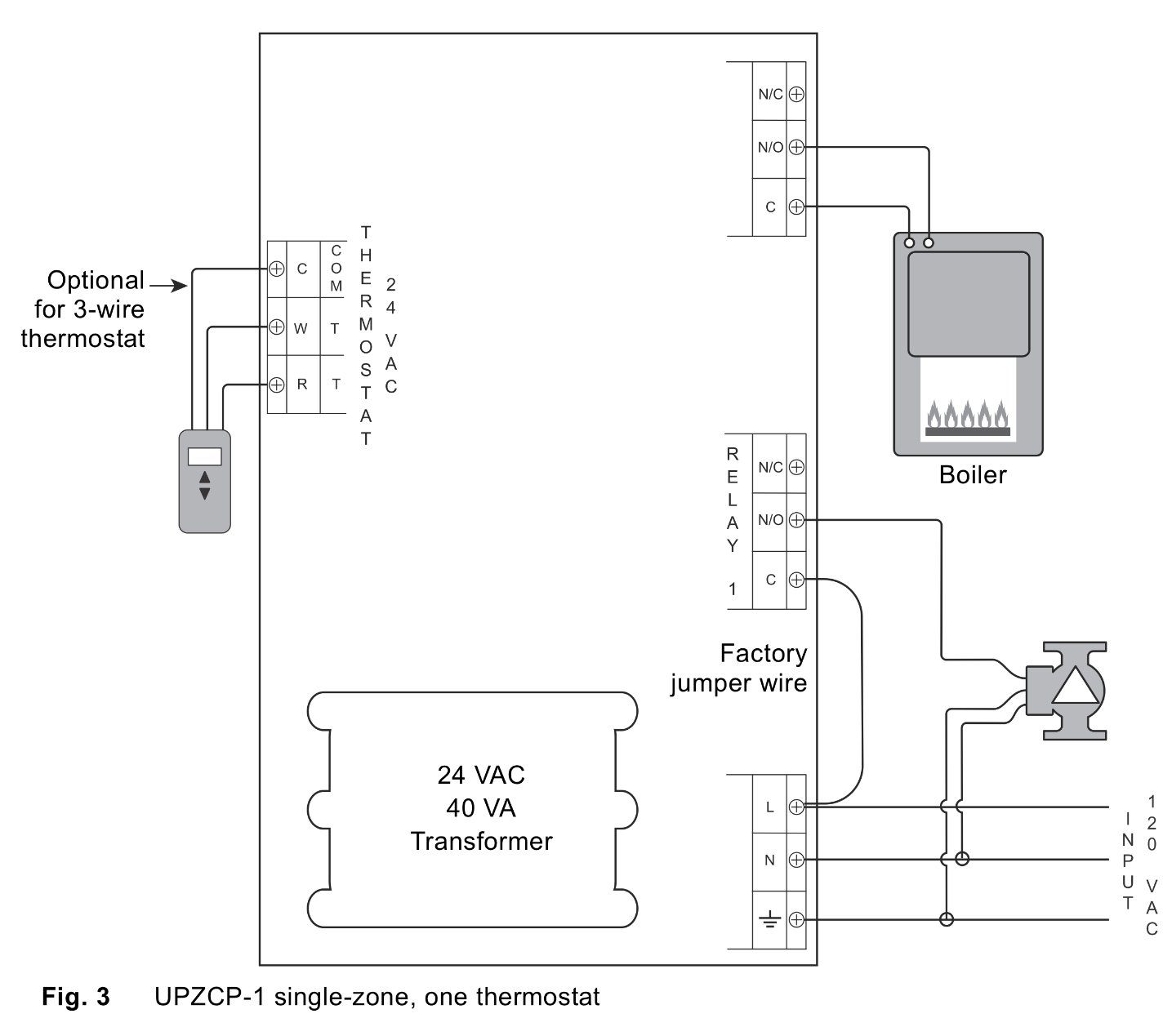 Comments