Welcome! Here are the website rules, as well as some tips for using this forum.

Gas orifice design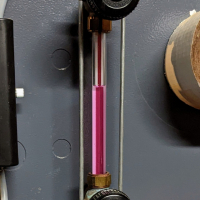 Hi all.
I would ask
@Tim McElwain
but I think he's got more important things to deal with at the moment.
Gas orifice drill sizes are readily available but what I can't find is the length of the orifice. As in fine I need a #31 drill size but how deep should it be at that dimension before going larger?
We made this where I work to convert an outdoor lpg hurricane burner to NG.
Single pipe quasi-vapor system.
Typical operating pressure 0.14 - 0.43 oz.
EcoSteam ES-20 Advanced Control for Residential Steam boilers.
Rectorseal Steamaster water treatment
Comments