Welcome! Here are the website rules, as well as some tips for using this forum.

Zone is not heating
So, you all helped me with a big upgrade on my main zone, new circ pump, new wifi stat, iso valves, etc. This was all for my upstairs zone. Now my downstair zone will not heat up. The stat is calling for heat, the pump is spinning up, and the boiler is firing. But the heat is not getting to the basement baseboards heating.
The pipes are buried under concrete and last year when it worked fine, I could feel the heat under my feet as it traveled under my floor to the baseboard and it worked fine. Now the pipes are cold. Wehn I turn off the heat I heat the water kinda dropping in the pipes if that makes sense.
I had to drain the boiler to do the other work so I am thinking there may be air trapped. I tried opening the spout you see in the pic right before the pump and how water free flows out.
You can see in the pics there is a cut out in the concrete and there seems to be moisture there, the pipes may have a small leak. But the pressure in the boiler stays solid and it is not because the auto-fill it working (I know it is not-a problem for another day), so I am assuming that there is not a major leak in the concrete. The pipe leaving the boiler only gets hot at the top portion, not the bottom, so water is not flowing. Not sure why. I can not see where the correct place is to bleed air other than the valve in front of the pump. Take a look at these pics and please let me know what you think is going on? I don't see any bleeder on the baseboard themselves and they are tight against the wall.
Thank you,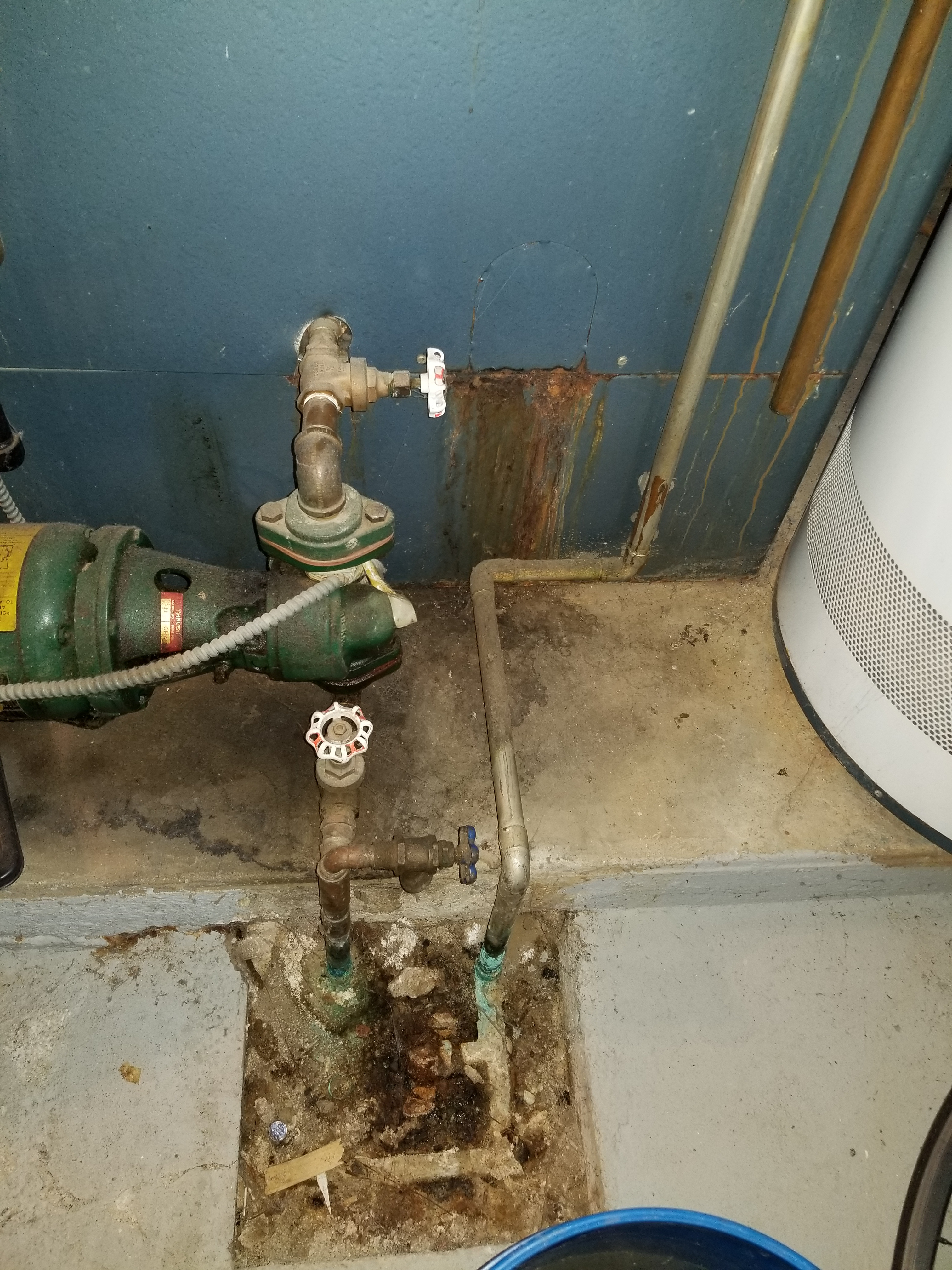 Comments