Welcome! Here are the website rules, as well as some tips for using this forum.

No Heat in 1 of 3 Zones. Air locked?
I've attached a detailed picture. Basically the hot water drastically loses heat at the elbow I circled in the middle of the diagram causing that whole zone to not get warm. (Circulator is working fine) This is the supply side of zone 2. Zone 1 heats just fine. I purged each zone about a month ago because last winter I could hear a bit of air in there, but stupidly never checked to make sure each zone was heating properly until now. I assume it's air locked at that elbow since the heat drastically dissipates there?
Also, I want to purge it right now but the Triangle Tube is still at 130 degrees. I hear it's bad to introduce cold water into a hot system so my next question is if I shut off that ball valve, circled in the bottom left, if that's enough to isolate the boiler from the system or not?
Also, is there a chance my air problem is in my primary loop, and not my secondary loops? If so is there a way and is it appropriate to purge just the primary loop and if so how would I go about doing that?
Additional details.
1 story home with basement. 2 upstairs zones are baseboard, downstairs is infloor heat. System pressure about 15 PSI when running.
Thanks in advance for your help!!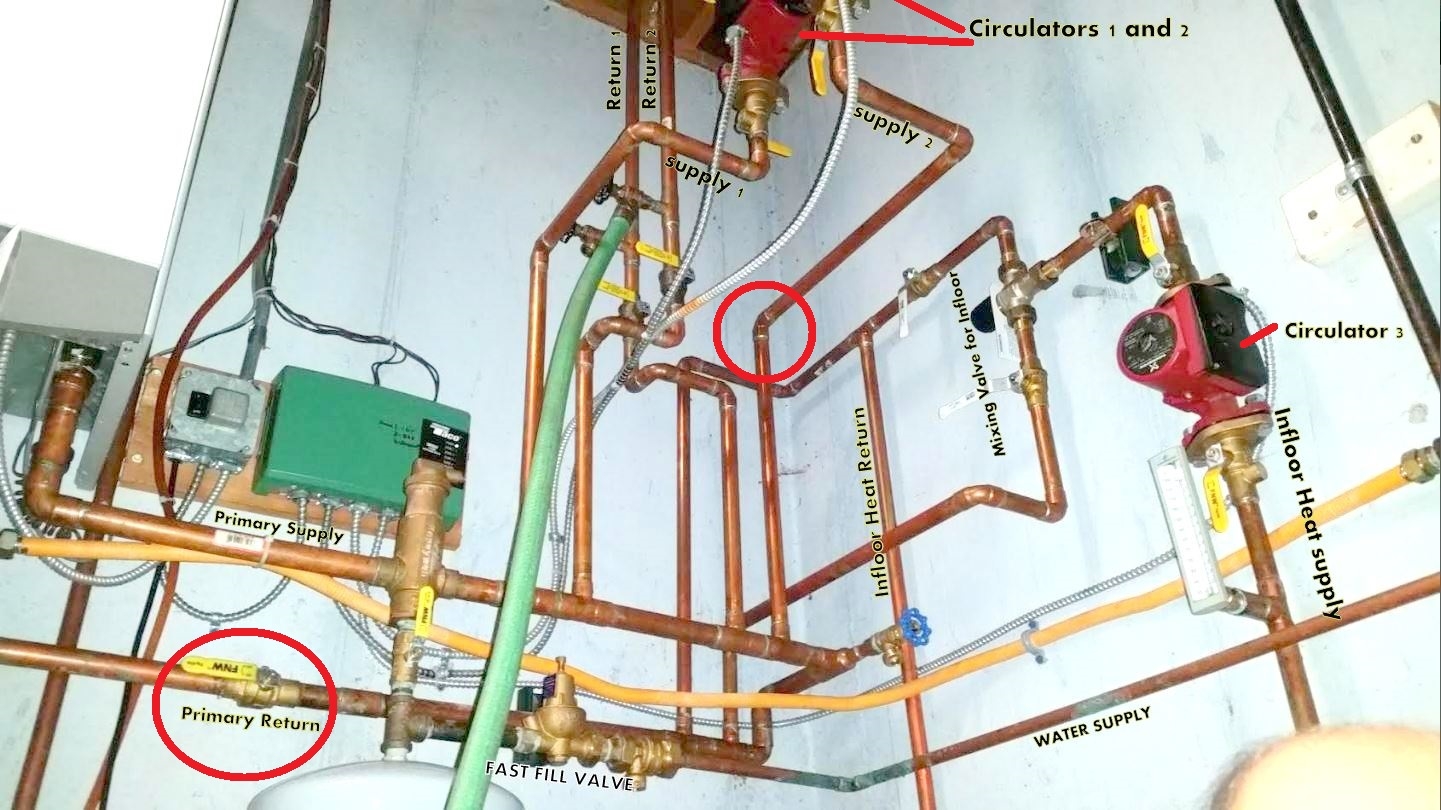 Comments