Welcome! Here are the website rules, as well as some tips for using this forum.

Core removal tools. What brand?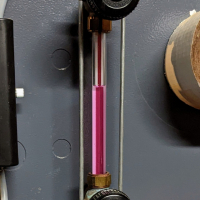 I'm really not sure if I should buy an actual core removal tool that allows removal with the system pressurized, or if I should go the cheap route and just get the standard kind that lets you remove it on an empty system so I can braze while flowing nitrogen and then put them back in for pressure testing etc. Won't speed up vacuuming any though....

What do you carry and find works best for you? I've seen all kinds of complaints from every brand out there. Typically I go for Yellowjacket stuff, but even theirs has complaints.



Single pipe quasi-vapor system.
Typical operating pressure 0.14 - 0.43 oz.
EcoSteam ES-20 Advanced Control for Residential Steam boilers.
Rectorseal Steamaster water treatment
Comments