Welcome! Here are the website rules, as well as some tips for using this forum.

Ductless minisplit brands, options, info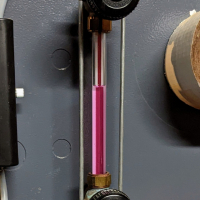 Hi all,
I've kind of run out of things to do on the steam system and I get bored easily so now I think it's time to fix my A-C situation. For those that don't know me, I'm not a contractor, but have most of the tools needed to do this work as I repair / restore antique refrigerators as a hobby. I'll need to get a flaring tool and probably a good set of R410 gauges but aside from that I'm set. I have a pretty good understanding of refrigeration but am by no means an expert.
I'm having a hard time finding information on these systems but so far my understanding is the brands I want to look at are
Daikin, Mitsubishi, Fujitsu.
Reliability is probably my biggest concern, if I'm going to throw some money at this and a ton of my time I'd rather not have to touch it for a long long time. LG seems like it would be easiest for me as a DIYer to buy, however I have big concerns about longevity.
My numbers came from just overall observations of how our current window units perform.
My questions are,
Is there any good reading material out there for installation, repair, troubleshooting of ductless systems?
What brands are recommended for someone that wants a quality system? Does anyone have the expansion device in the head rather than the condensing unit?Line set length
, if a manufacturer states 80' max to a head, is that the entire loop (liquid and suction), or one direction? What happens if you approach this number? Is it greatly preferable to keep linesets short and sweet, or is it ok to run a super long one to hide it?
Do pros make their own linesets, or use premade stuff? I'm asking this because it seems like running through my basement, over foundation walls, and inside interior walls may be easier to make my own rather than try to snake flared ends and crap everywhere.

Mixing head sizes
? On multi-headed units, is it acceptable for all brands to mix head sizes? For example, a 9K and a 7K on an 18K condensing unit. I'm assuming yes as they seem to generally give you a range of load sizes you can connect, for example 18,000-21,000.
Do all linesets on multiheaded units have to go back to the condensing unit?
Are there other options such as some kind of interfacing device? This only comes to mind because I'm assuming these get used in office buildings and it would seem easier to run a single huge liquid line and suction line to some sort of device and then branch off of that to a bunch of smaller ones. Perhaps a dumb idea, but I figure it can't hurt to ask. Stranger things exist.
Here's two plans I came up with, so far. The first one uses two separate units on the first floor and one multi-headed unit on second. The second one, uses one for first, and one for second but has the really long lineset to one head that I'm concerned about.
Before it gets said, this will not be used for heating my house except perhaps, in the fall and spring and in emergencies. The primary job of this system is cooling.
Thank you for your time, I really appreciate it.
Single pipe quasi-vapor system.
Typical operating pressure 0.14 - 0.43 oz.
EcoSteam ES-20 Advanced Control for Residential Steam boilers.
Rectorseal Steamaster water treatment
Comments