Welcome! Here are the website rules, as well as some tips for using this forum.

Honeywell gas valve buzzing, again?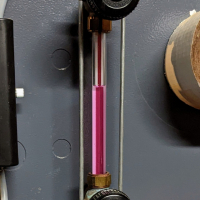 Hi All,

Back in 2011 I installed my WM EG-45 and the day after noticed something in the basement buzzing. I went down and found the gas valve on the boiler buzzing. The burner was going like normal but the gas valve was buzzing so I shut it off and turned it back on and the buzzing never came back.

I recall emailing WM and talking to a member on the wall and if I remember correctly both said basically the same thing. That sometimes gas valves will do this after sitting on the shelf for years and it may just need to be exercised. It only did it that one time until last night.

I was down the basement working on something and the boiler was running. I noticed a slight buzzing coming from the gas valve so I pulled the cover off and tapped on the valve with a screw driver handle but it really had no effect. The next time the boiler fired the valve was quiet again.

Should I be concerned about this and buy a spare valve to have on hand, or even to replace it immediately or does this sound like something that just happens from time to time? Should I check anything like the voltage going to the gas valve? Would a slightly low voltage cause such a thing or would the valve flat out close or not open in the first place?

The last thing I want to happen is for this valve to fail, especially if it fails open. The 2nd to last thing I want is it to fail closed on a cold night.


Single pipe quasi-vapor system.
Typical operating pressure 0.14 - 0.43 oz.
EcoSteam ES-20 Advanced Control for Residential Steam boilers.
Rectorseal Steamaster water treatment
Comments