Welcome! Here are the website rules, as well as some tips for using this forum.

New Steamer Install
Got a call from a home owner who has been on the wall and read some of Dans books. His steam boiler was leaking. Initially he assumed the sections were pulled apart due to the copper header. Further evaluation revealed that the block had a hole. After an EDR study we removed all the copper from the header and the returns and turned good old steel pipe the way it should have been done. Changed the water heater while there, and piped the water heater into the same chimney as the boiler so the home owner can use renewable resources (wood or pellets) to heat the home with the use of the other chimney.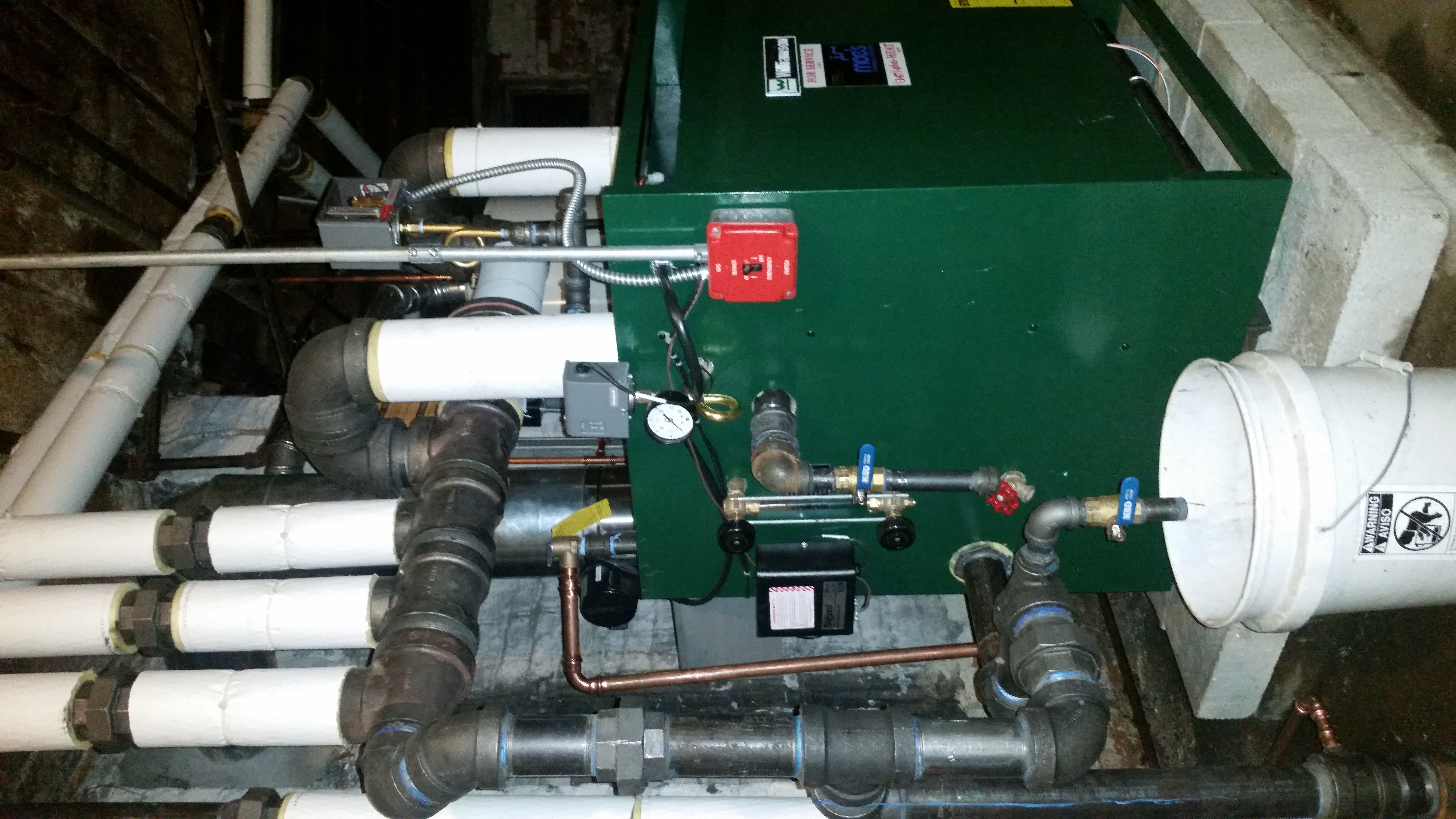 Critic the install please. The pipe insulation is not like Gerry Gills, however we strive to be like him one day.
I can be found in the find a contractor part of this site under Moes P and H Inc.
Thanks for reading.
:NYplumber:
Comments