Welcome! Here are the website rules, as well as some tips for using this forum.

1/4 of an ounce!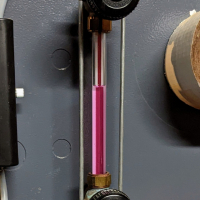 Finally installed the 16" WC gauge and fired the system up. The highest I saw was 1/4 of an ounce and that happened after the main vents closed.
youtu.be/N4YiJR-TQg8
Single pipe quasi-vapor system.
Typical operating pressure 0.14 - 0.43 oz.
EcoSteam ES-20 Advanced Control for Residential Steam boilers.
Rectorseal Steamaster water treatment
Comments