Welcome! Here are the website rules, as well as some tips for using this forum.

Pickup factor. Help me understand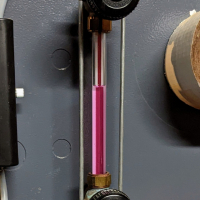 I'm a bit confused by the use of a 33% pickup factor.



The way I see it, with your piping insulated as it should be the piping should dissipate a fairly small amount of heat. Now in my system my pickup factor is something like 31,000 btus. Once the piping is hot I could see it dissipating maybe 5000btus through the insulation, but 31,000?



So my question is, why do we need a 33% pickup factor if all of your piping is insulated? Wouldn't something like 5% do just fine?



Is the 33% there to makeup for missing insulation and poor venting? Is it simply a fudge factor and not actually necessary if everything is perfect?
Single pipe quasi-vapor system.
Typical operating pressure 0.14 - 0.43 oz.
EcoSteam ES-20 Advanced Control for Residential Steam boilers.
Rectorseal Steamaster water treatment
Comments