Welcome! Here are the website rules, as well as some tips for using this forum.

swing joint question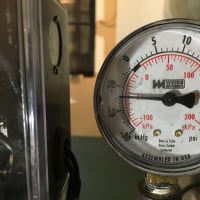 Just wondering does say put a ten inch  nipple into each boiler supply then install a 45 on each riser and then tie them together as you usually would .Does this type of set up really act as a swing joint as compared to the manafactures diagrams .I ask because i looked at boiler that was replaced twice and am wondering .I do not know if they had modifiyed the piping with each replacement .The piping in general left alot to be desired and the header was undersized to at least the manafactures specs,2 in header where it should have been 2.5 and a bulled header tee which they bushed down from 2.5 to 2 inch  excellent stuff .Peace and good luck clammy
R.A. Calmbacher L.L.C. HVAC
NJ Master HVAC Lic.
Mahwah, NJ
Specializing in steam and hydronic heating
Comments
This discussion has been closed.