Welcome! Here are the website rules, as well as some tips for using this forum.

chances of galvanized water line failing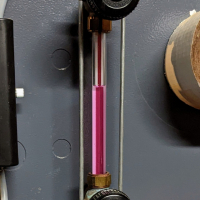 I'd like everyones OPINION on this as I have no clue what the chances are.

My city water line coming in from the road is considered my problem is if breaks.  I currently have insurance on this through the water company for something like $10 a month.  I think the insurance also covers the sewer line in case of a problem, though the pipe has been there since 1910 when the sewers were put in and it seems pretty solid to me.



I don't know how old the line is but I do know the galvanized pipe I removed last year which is probably about the same age was in good shape.  The insurance ONLY coverage the pipe if it breaks or leaks.  The house was built in 1901 or sooner but I doubt this specific pipe goes back that far as there was a previous pipe laying next to it that I just scrapped. 



If you were me, would you drop the insurance or keep it?
Single pipe quasi-vapor system.
Typical operating pressure 0.14 - 0.43 oz.
EcoSteam ES-20 Advanced Control for Residential Steam boilers.
Rectorseal Steamaster water treatment
Comments
This discussion has been closed.