Welcome! Here are the website rules, as well as some tips for using this forum.

Electrical question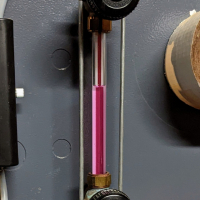 I know, not necessarily the best forum to ask an electrical question but this is the forum I trust. 



I ran some 12\3 romex for an air conditioner a while back and don't need a 240V circuit.  I used the wire because hey, you never know not to mention it was free from a friend.



I want to add an outside outlet in and would like to do a multiwire branch circuit.  The outside outlet will of course be a GFCI in an outside approved enclosure.  This is in my home, not a commercial building and my panel is a Square D QO type.



My question is do I have to use a two pole (240V single handle) breaker on this, or can I use two standard 20A single pole breakers? I understand I MUST have each hot on a separate phase, I just want to make sure this is 100% to code. 



Thank you for your time.
Single pipe quasi-vapor system.
Typical operating pressure 0.14 - 0.43 oz.
EcoSteam ES-20 Advanced Control for Residential Steam boilers.
Rectorseal Steamaster water treatment
Comments
This discussion has been closed.