Welcome! Here are the website rules, as well as some tips for using this forum.

radiant tube identifaction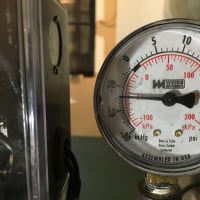 i recently went and looked at a boiler replacement job and noticed that a addation was put on the house and they had some one do radiant slab on grade upon looking at the remote manifold whih was 3 loops i notied one loop was watts heat pex due to it's orange color and the other 2 loops where red pex i could not get any number off of it at the time but i have never seen a red o2 barrier tubing .I had asked a buddy who uses alot of pex and he said he has seen red o2 barrier pex i have not i will go back and see if i can get any numbers off of it but i suspect that it is not o2 barrier .The radiant is controlled by a standard taco mixing valve if i have to add a plate heat exchanger what's the thoughts on feeding it off of a zone valve from the boiler side i know i will need a larger pump then what  comes with the boiler and was thinking of using a wilo stratos instead of having 2 pumps off the boiler then 2 zone valves for the existing system ,i have no  idea how the ci pump on the system looks and wheather they are  showing  any signs of corrison the boiler does look like it is suffering from some condensation being the burners have a built up of white crap on them and there is alot of debrie under them also .I will have to do a heat lose being they just added the radiant onto the system being that a boiler replacing probalby was not in the budget when they did the addition.They will be sticking to a cast iron boiler most likely a buderus it makes no sense puting a mod con in the house it is baseboard and from the looks it does not have alot so lower water is temp is out of the question and around here adding even the buderus logamatic control with its added price will probalby be out of the question thanks peace and good luck clammy
R.A. Calmbacher L.L.C. HVAC
NJ Master HVAC Lic.
Mahwah, NJ
Specializing in steam and hydronic heating
Comments
This discussion has been closed.