Welcome! Here are the website rules, as well as some tips for using this forum.

Best Source for Pipe Insulation and Fittings Pieces??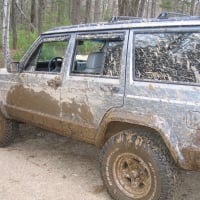 I'm repiping my boiler this summer and need to re-insulate everything. I installed cheap 1/2" fiberglass insulation years ago but would like to upgrade it a bit, especially the near boiler piping.

First, what is the point of diminishing returns for insulation thickness? 1 inch?, 1.5", 2.0"?

Also, where is a good place to buy the new insulation and the associated fitting pieces and covers?
Comments