Welcome! Here are the website rules, as well as some tips for using this forum.

Intermittent pilot ignition control - replacing cable/wires?
Hello,
Is it possible to buy intermittent ignition board cables without buying an entirely new control board? My Dunkirk boiler has developed a habit of not firing the main burner, but working again if I unplug and replug the combination PV, MV, MV/PV cable that connects to the gas valve. I feel like the whole IPI isn't shot, there's just a bad connection in that particular wire, and I could solve the issue if I just replaced the little 3 pronged combo cable.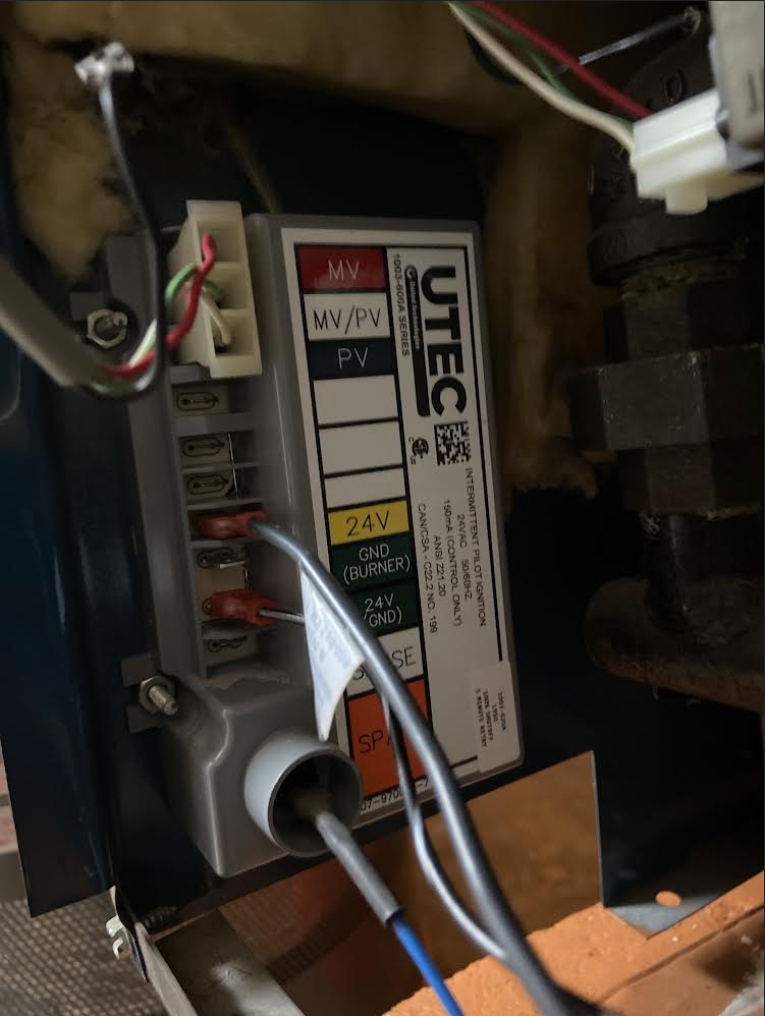 For reference this is a UTECH 1003-600A.
Let me know what you think. Thanks!
Comments