Welcome! Here are the website rules, as well as some tips for using this forum.

Primary loop sizing on small retro fit.
Hey Fellas
I have used this forum as a resource but this is my first post here. Ill be the first to admit that most of my experience is to do with new modcon boilers so looking for some help from the old school guys.
I am doing a retrofit for a small residential system and I want to make sure I am sizing the primary loop correctly. I will be replacing a Allied MiniGas 75kbtu boiler with the 20 year newer model. The current system does not have a primary/ secondary loop piping but I will be installing it as I believe these are not actually high mass boilers like a cast iron one and I am concerned with condensation as this is not a modcon boiler (steel heat exchanger).
The system is a three zone valve system all the same temperature suppling copper fin tube baseboards via 1/2 pex lines. According to my charts if I am going for a 20DT the most I am going to be using is 3x12000btus=36000btus (3x 1/2 pex zones), so a 1" copper secondary should be more than enough for my secondary loop. For the primary loop however I feel like the 1" copper would be too small.
If the primary and secondary loop piping is the same size could that leave me with any problems or should I upsize my boiler loop to 1-1/4 copper? The outlets on this boiler are 2" and the accessories it comes with are 1-1/4", so this is throwing me off a bit.
If I do up size to 1-1/4 boiler loop could that leave me with a small DT and cause the boiler to short cycle?
Im looking for the right way forward here, thank you for the help.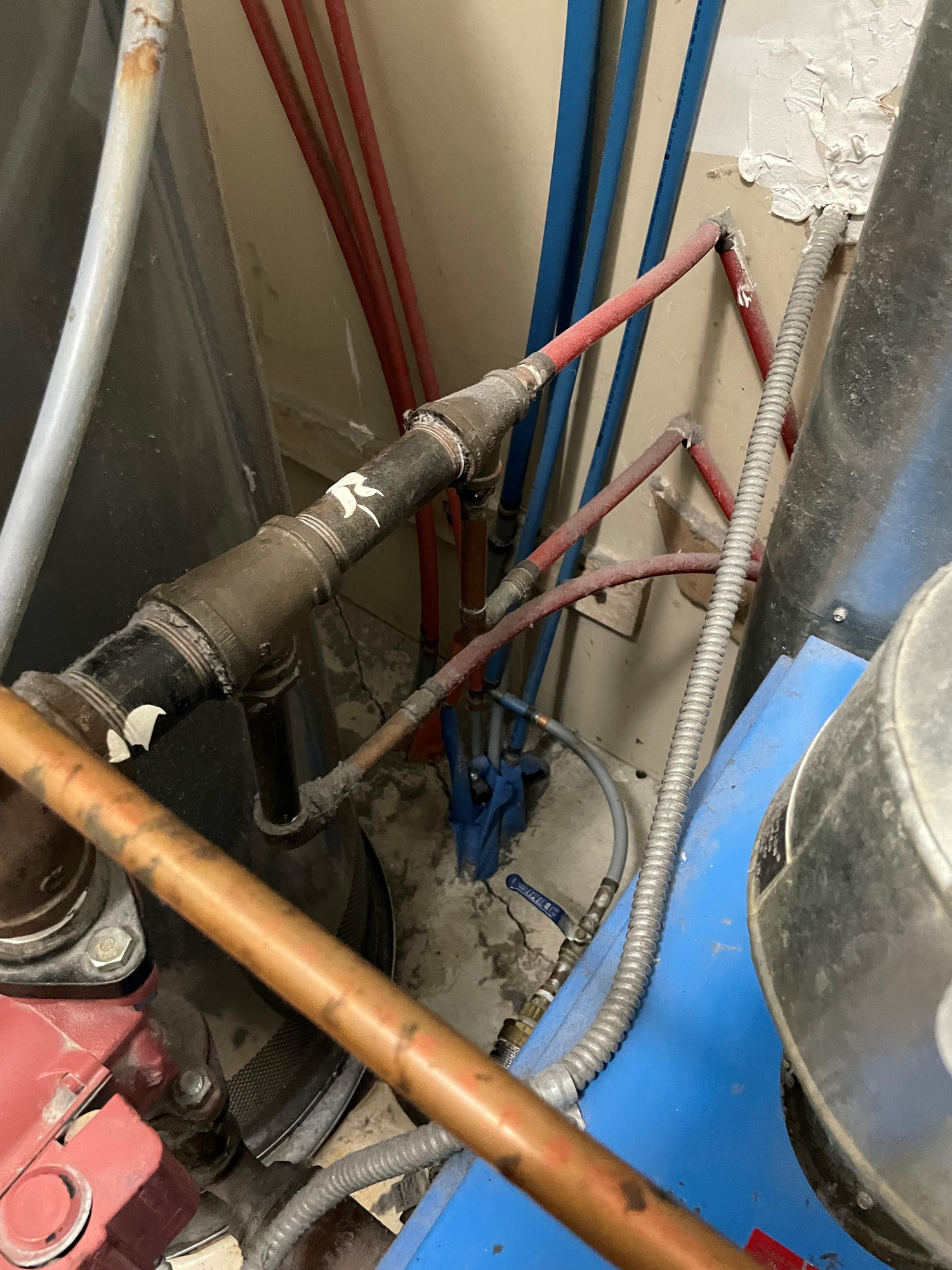 1/2" pex @ 20DT (1.2GPM) = 12000btu
1" copper @ 20DT (7.5GPM) = 75000btu
1-1/4 copper @ 20DT (12GPM)= 120000btu
Comments