Welcome! Here are the website rules, as well as some tips for using this forum.

Cast Iron Hot Water Baseboard Radiators removal/refinish
Hello,
looking for some advice on the temporary removal of some Homart brand cast iron baseboards. my goal is to temporarily remove them to strip the old paint and re-paint them as some of the paint has started to bubble and flake off and we will be changing the color of our bathroom additionally i want to seal up the underside of this baseboard as i can directly see a joist with about a 1/2 inch gap so i'd like to get some foam or some type of caulking and backer rod there to fill up that gap.
I have been able to remove the right hand side of the baseboard to reveal a seized shut off valve ( i have not forced it) i am struggling a bit to remove the left hand side and may need to drill out the fastener holding it in place (2 screws maybe). I'm starting to get concerned that the baseboard and the piping around it may be a bit more fragile than i had originally thought and with very little room to maneuver tools i'm a concerned i'll snap something off. this leads me to a couple questions before proceeding any further.
edit: after some finagling and some alternate tools i was able to remove the left side, images below
1. is it worth removing the unit at all or should i just repaint like the previous owners did i see like 4 different paint chips so it's been through a couple revisions.
2. if i cause some type of damage is this brand or style of baseboard still available for purchase or what should i replace this with in case it gets damaged.
3. where if possible can i purchase replacement ends for this baseboard type?
I attached some images that hopefully help show what i'm working with
if i'm successful in getting this bathroom section refinished i would like to tackle the rest of the home as we have similar styles in our bedrooms, kitchen and living room (all look to be homart which happens to fit home is listed as being built in 1952 and i've found a lot of sears/k-mart boxes in attic)
i'm comfortable soldering as i've previously replaced our hot water lines and a crusty toilet shut off valve in the last couple months; i also broke off one brass valve from our utility sink but i fixed that with a new valve assembly from local menards.
Left side of baseboard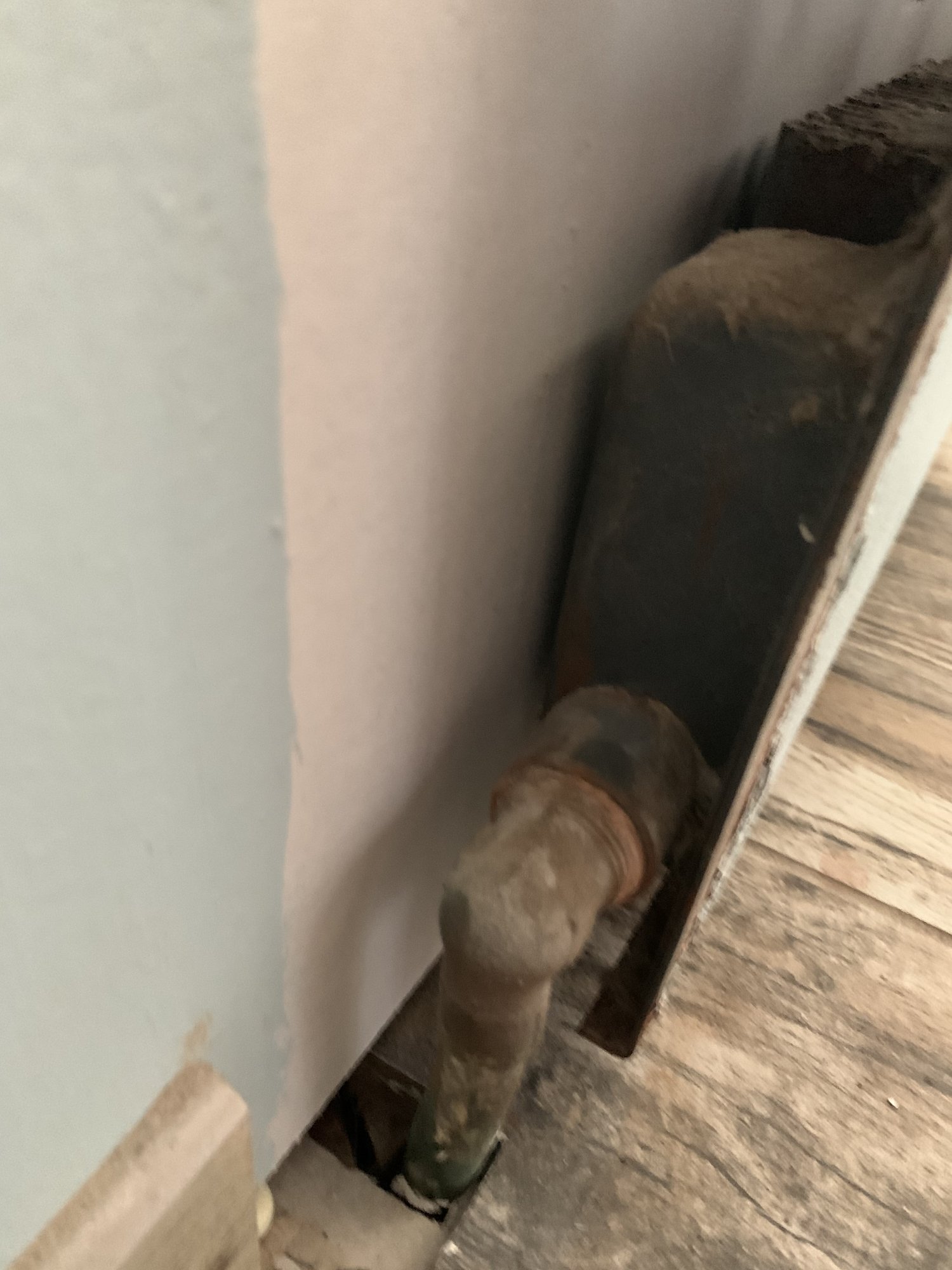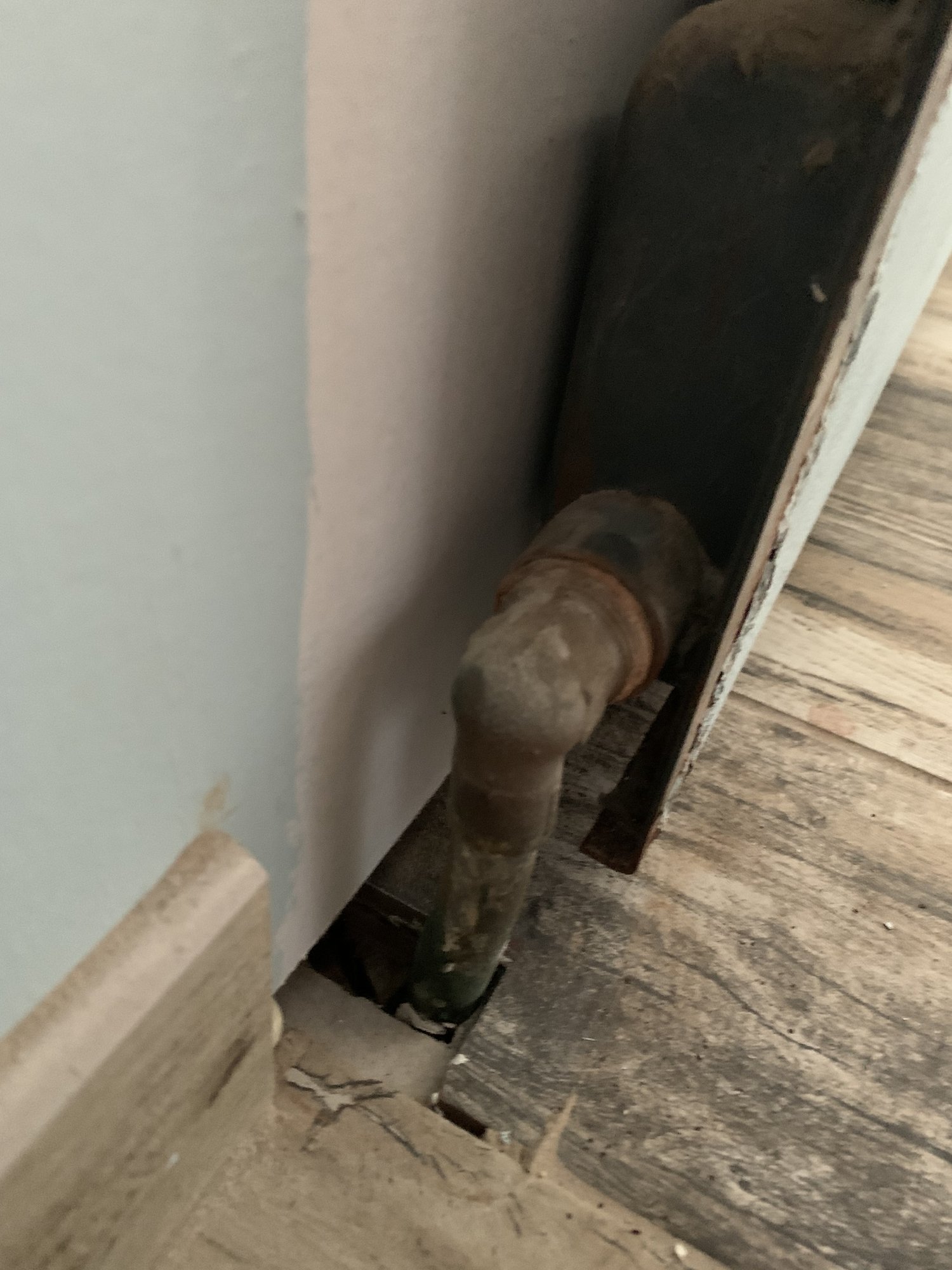 desk area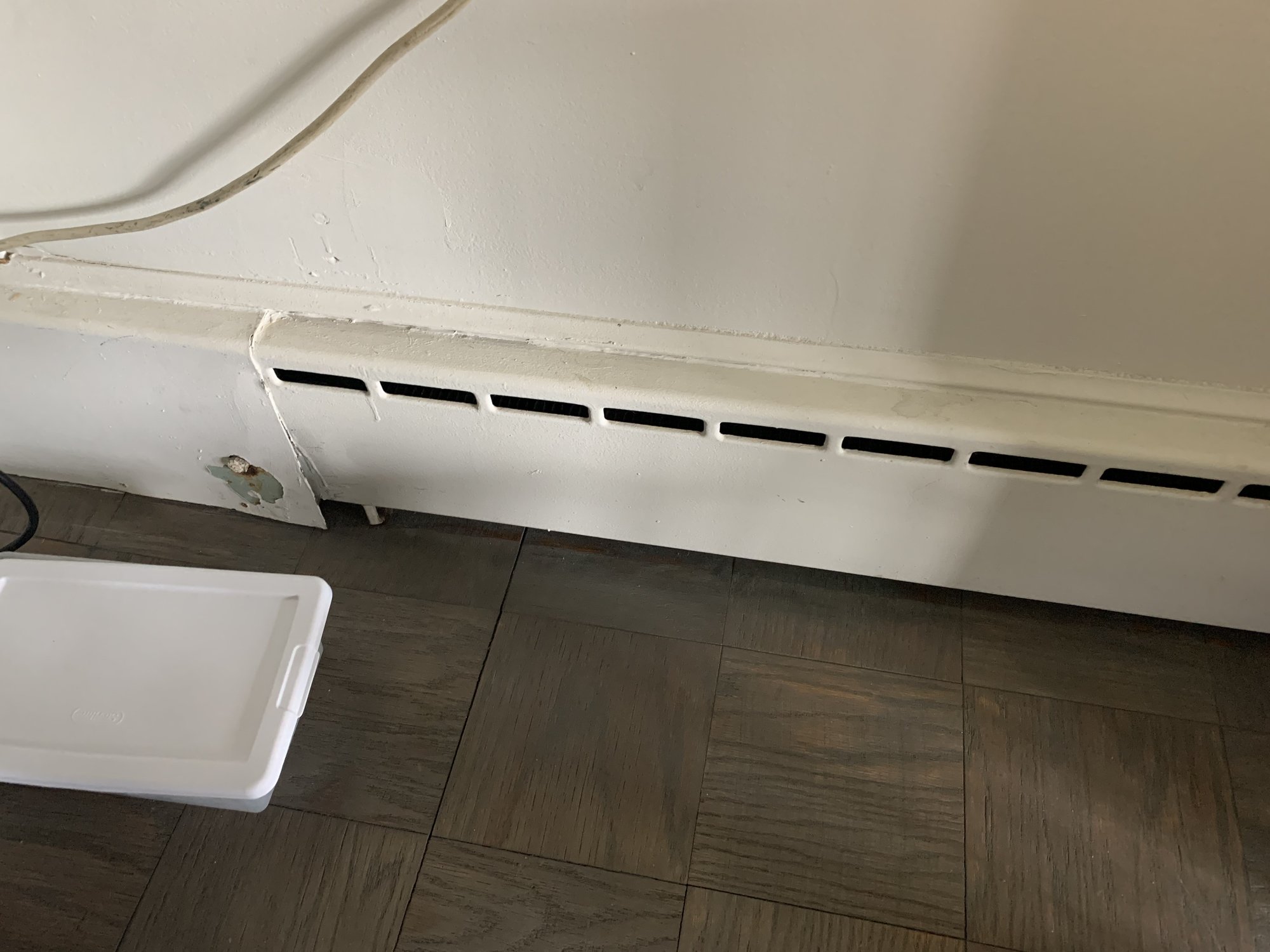 bedroom
Living room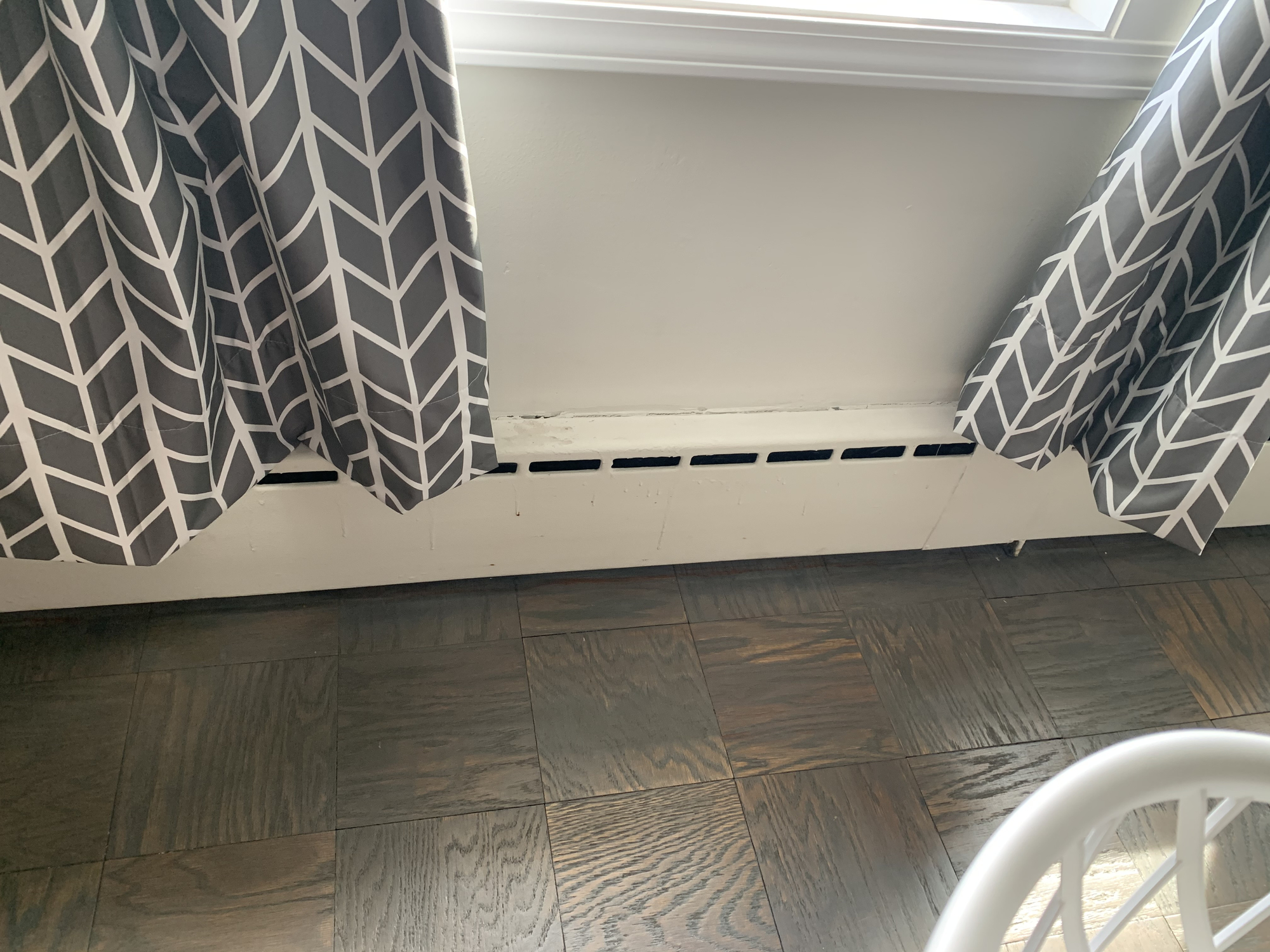 Living room
Kitchen
Comments