Welcome! Here are the website rules, as well as some tips for using this forum.

re-piped old Radiator with 1/2" AL-PEX not enough flow need to replace with 3/4". HELP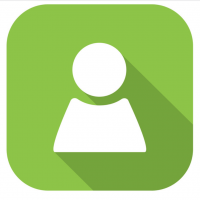 Replaced My old GAS boiler system from black iron 1/2'' pipes with 1/2'' Viega FostaPEX PEX-AL-PEX and Viega 10 - Loop ProRadiant Stainless Steel Manifold. Cast Iron radiator isn't as hot as it use to be. Some parts are hot and other parts are lukewarm. Hvac guys From my job suggest replacing with 3/4"AL-PEX. Also, before I transitioned to Al Pex My System would make a loud Noise, It is still present.
Pictures
Replacing 1/2" to 3/4" Al-Pex?

Loud Noise coming from Boiler?

Any Additional Parts i should use?



Shopping Cart.
3/4" FostaPEX PEX-AL-PEX Tubing (150 ft. coil)
3/4" PEX Press x 1/2" Male Adapter w/ Sleeve (Lead Free)
3/4" PEX Press x 1/2" Female Adapter w/ Sleeve (Lead Free)
3/4" PEX Press Coupling w/ Sleeve (Lead Free)
1/2" PEX Press 90° Elbow w/ Attached Sleeve (Zero Lead Bronze)
3/4" PEX Press 90° Elbow w/ Attached Sleeve (Zero Lead Bronze)
3/4" PEX Press x 1/2" Female Adapter w/ Sleeve (Lead Free)
ProRadiant 3/4" SVC Compression PEX Adapter, 2-Pack
It would be great for any suggestion about adding to my system, Thanks
Comments