Welcome! Here are the website rules, as well as some tips for using this forum.

Frozen pipes with hot water radiators
Hi all, I apologize in advance for any confusion in my post.
My question is if I shut off a hot water radiator, is there a danger of the pipes freezing? I'm not sure of what the configuration is but the radiator in the room looks similar to the ones in this picture.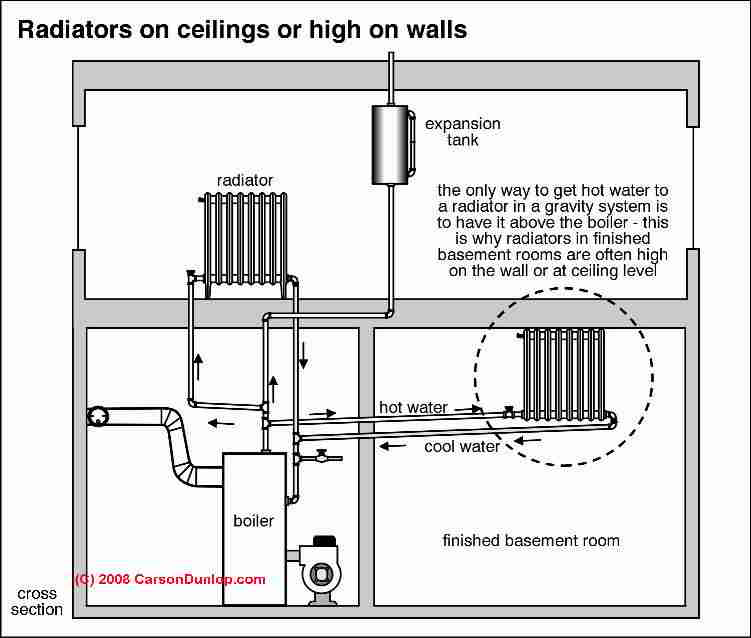 That is if the radiator is shut off to keep the hot water out of it, is there water still inside the radiator that might freeze if the room gets to a sufficiently cold temperature and/or pressure? From the diagram I posted above I would think all of the water would drain from the radiator by gravity but the pipes leading to the radiator would still contain the water sent from the boiler and the supply pipes to the radiator built into the floor and/or walls would not be in danger of freezing. I would guess these would not be exposed to uninsulated outer walls on principle. But I am unsure and I cannot remove the floorboards to check if there is piping near the (insulated) cold outer wall behind the radiator. Coming from the radiator there are only two pipes exactly as shown in the diagram above with one valve to shut off the radiator. For each room in the building the radiators inside each room can be shut on or off which suggests each radiator or some radiators have individual supply and drain piping. If the supply pipes retain water from the boiler and the radiator and drain pipes completely return their colder water I would imagine there is no danger of frozen pipes in shutting off the radiator. Do you think this is correct and is there a way to determine if water remains in the radiator?
Comments