Welcome! Here are the website rules, as well as some tips for using this forum.

Hot Water Radiant Floor Piping
Hello, I am trying to make heads or tails of my current heating system in the house I recently purchased. It is an oil furnace system with 3 radiator zones and 2 radiant floor zones. Here is the current layout:
This layout to me is incorrect, as the radiant floor zones pull the heating water from the return, and I don't see a clear loop for return water to the boiler from the radiant floor zones.
Here is how I am proposing to redo the piping: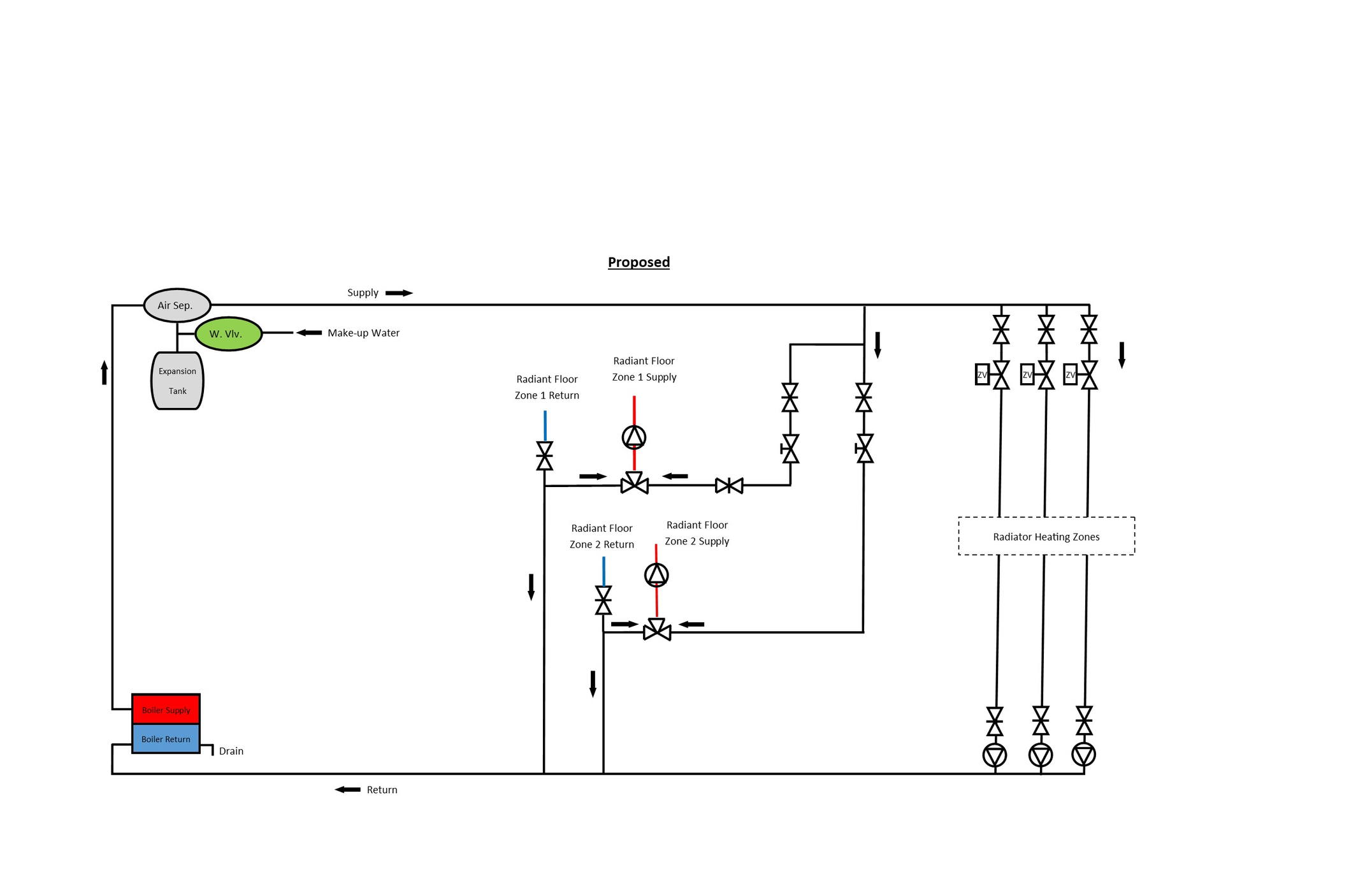 Basically I want to relocate the radian heat returns to the other side of the mixing valves and have the "tee" on the return side instead of the supply side.
I am looking for a sanity check. Will my proposed solution work or am I missing something? I am not a professional, just a homeowner with no prior experience working with radiant floor systems.
To me the proposed solution will allow supply and return water to mix by way of the mixing valves and also allow return water to the boiler. Thanks in advance for any insights.
Comments