Welcome! Here are the website rules, as well as some tips for using this forum.

Teledyne LAARS propane ENDURANCE boiler
Good afternoon all, I went to a call last night for a banging noise that a home owner's Teledyne LAARS propane fired direct vent boiler was making. It sounded as though it was percolating but the boiler maintained a pressure of 18 to 20 psi and reaching a max temp of 199 degrees Fahrenheit. ( or so the read out said.) The relief valve, system can vent, expansion tank, and backflow feed were replaced within the past year. I could not replicate the issue while on site and according to the H.O. it is an intermittent issue. I monitored the operation while all 4 heating zones were operating as well as operating only one zone only and the boiler had seemed to function as it is supposed to. I am no expert with this brand of boiler and was only able to apply what basic hydronic heat knowledge I have and no air seems to be in the system and no over pressuring issues were apparent. I am looking for some input to see if I am missing anything and/or input from others that are more familiar with this type of system. I have also attached a few photos of the boiler as well as a video of the sound it was making shortly after I left for my next call.
Thank you in adavance,
David M. Jr.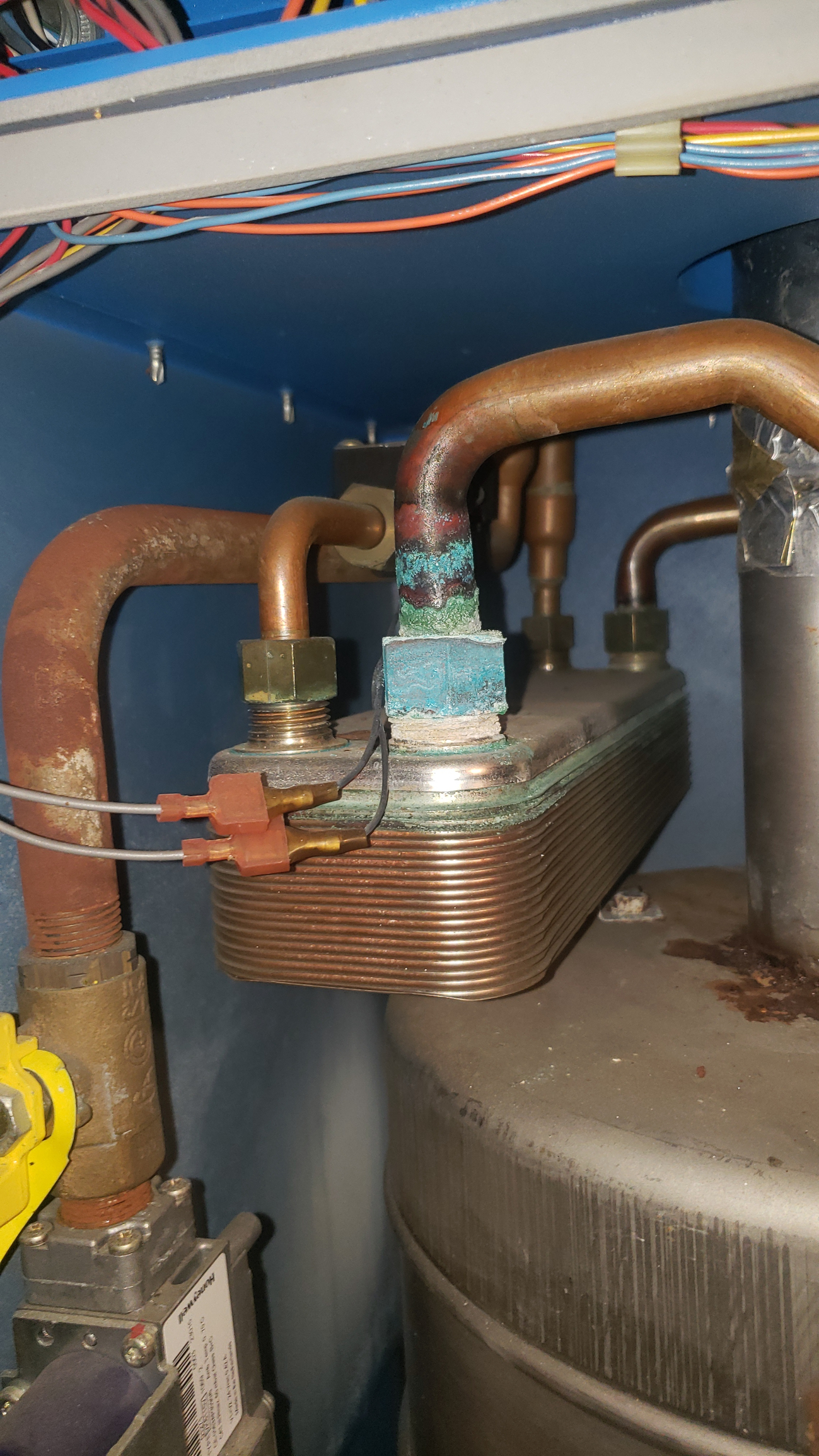 https://streamable.com/4utyi
Comments