Welcome! Here are the website rules, as well as some tips for using this forum.

Safe allowable vacuum for L.P. tank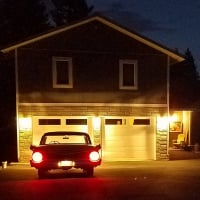 What would you pull for a vacuum on an L.P. tank to return it to service. This is a tank I refurbished and has been purged with air and open to the atmosphere for a few days. Replaced relief, rebuilt service valve, and replaced fill valve. I own this 500 gallon tank, and would rather use my vacuum pump then fill with vapor 6 times. Just don't want a tank implosion like on mythbusters..... I'm thinking 28"hg should remove a sufficient amount of air/moisture. Not doing anything like 500 microns.

Not sure how deep the new vacuum purged L.P. tanks are. But I'm thinking nothing deeper than 26-28"
Serving Northern Maine HVAC & Controls. I burn wood, it smells good!
Comments