Welcome! Here are the website rules, as well as some tips for using this forum.

chain supply houses rant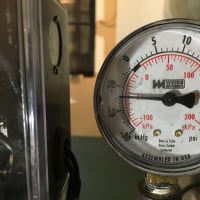 Have not posted to much but i had to rant about the fact that it seems alot of larger supply houses stock miles and miles of o2 barrier heat pex but totally lack the fittings and i do not want  some odd ball fitting i am talking 1/2 copper to 3/8 pex .They tell ya yeah we got it then they send you 1/2 copper x 1/2 pex adp and then 1/2 x 3/8  pex reducers and a 300 ft roll of 1/2 pex  what a joke .This was not my job but a heating contrator  buddy .I usually do not have this promblem mainly because i deal with a smaller non chain p&h supply house who also just carries uponor and has never let me down and tubing n proper fittings and mainifolds .Is it me or do any of you see these issues w  supply house when it comes to pex fitting when it get to 3/8 and 5/16 tubing or is it just us being hosed peace and good luck clammy 
R.A. Calmbacher L.L.C. HVAC
NJ Master HVAC Lic.
Mahwah, NJ
Specializing in steam and hydronic heating
Comments
This discussion has been closed.