Welcome! Here are the website rules, as well as some tips for using this forum.

Opinions on window A\C install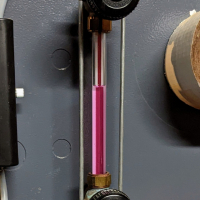 This may be a dumb question but I figure its better to sound dumb than to be sorry. 



I'm planning on installing a 14,500 btu air conditioner in one of my old windows.  My concern is the A\C doesn't have any support brackets under it as others I've seen in the past.



<strong>This unit weights 102 pounds and takes up 24 inches of my 28" wide window.  Should I fab some support brackets out of aluminum angle to support the air conditioner or will this poor 100+ year old window support it fine?</strong>



Its going in the window on the right, but the window is the same style but a little narrower than the one on the left which can be seen better.
Single pipe quasi-vapor system.
Typical operating pressure 0.14 - 0.43 oz.
EcoSteam ES-20 Advanced Control for Residential Steam boilers.
Rectorseal Steamaster water treatment
Comments
This discussion has been closed.