Welcome! Here are the website rules, as well as some tips for using this forum.

peerless lc/lce gas gun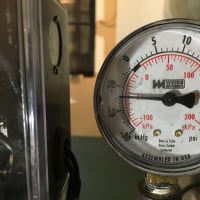 i am looking at installing a peerless LC/LCE 08 steam boiler and have a choice of which gas gun i can get with it .I know i would like to use one which will give me hi low fire opitions but am unsure of which brand to go with that are rated for use with this boiler a few choices are power flame ,beckett and gordan platt .Does any one one have any  negitive experenes with power flame being they are usually the most widely used in gas application and do offer a hi low fire set up and i believe full mod might be avaiable ,also the building is now with out heat apartment set up and also has been severly knuckleheaded and is in need of alot of deknuckleheading and a new boiler ,thanks for any input on the burner side peace and good luck clammy
Comments
This discussion has been closed.