Welcome! Here are the website rules, as well as some tips for using this forum.

Need info professor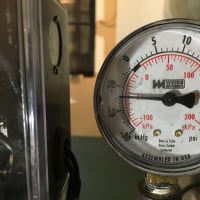 Looking for a good source for information on ammonia absorption chillers(commercial & industrial) beyond just how it works and whats required  to know for a NJ blue seal ref lic.I have been going over the arco ref lic book and alot of older stuff that i inherited but looking for something that goes maybe a bit deeper .I know that from the books i have that the absorption equipment has developed vastly when it comes to the electronics and burner fuel side I know the cycle really hasn't changed .Thanks for any help .starting to look into other options work wise and this is the first part of starting what will hopefully be a better deal for myself so i got to start jamming some more info into this little skull cap of mine and get ready for some serious schooling peace and good luck clammy
Comments
This discussion has been closed.