Welcome! Here are the website rules, as well as some tips for using this forum.

1947 AS Single Pipe, HW, Adjustment Guidance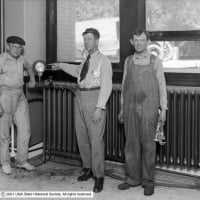 Timco
Member
Posts: 3,039
First, that boiler will only ever be a gas hog and the heat will always go up the vent. Second, what you are asking takes many years of field service, and thousands of dollars in electronic test equipment. It cannot be taught on line, and there is no manual. It takes time and skill and experience. You need a pro...

Tim
Just a guy running some pipes.
Comments
This discussion has been closed.