Welcome! Here are the website rules, as well as some tips for using this forum.

This old house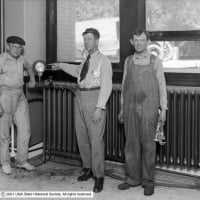 Timco
Member
Posts: 3,039
Did anyone catch last night's episode? Mike Sylvia was helping a lady put in a sump pump. As they were working next to the furnace (where a dedicated 20A 120V receptacle just happened to be)I could not help but notice the large, red tag on the gas valve to the furnace, and the valve was on....Hummmmmmmmmmm...

T

<A HREF="http://www.heatinghelp.com/getListed.cfm?id=387&Step=30">To Learn More About This Professional, Click Here to Visit Their Ad in "Find A Professional"</A>
Just a guy running some pipes.
Comments
This discussion has been closed.