Welcome! Here are the website rules, as well as some tips for using this forum.

Towel Warmer - Steam Valves Question
Good evening!
One of the very large buildings I do work for in DC is having some issues with steam coming back on the returns. It is not a ton but enough that it is causing issues.
System info:
- 2 pipe steam
- All radiators are trapped
- Steam mains run around the basement and all the drips are trapped
- I worked with the maintenance engineer last winter to check traps. He got a thermal imager and checks all radiator traps and also disconnects the outlets of F&T traps to check for steam blowing by.
Despite repairing all of the bad traps and not being able to find any others leaking by, there is still steam making it's way back to the vacuum pumps.
He found this a few weeks ago. There are some towel warmers in various bathrooms. Steam towel warmers are new to me, I haven't seem them before. Here are two pictures, one is the return valve and the other is the supply valve. They both appear to be normal valves with no traps. I did tell him to disconnect the valves and look for orifices. We suspect these towel warmers may be allowing steam to pass.
If they are in fact allowing steam to pass, could we add orifice plates to the supply valve union to solve the problem? We have the system operating at 1 - 1.5 psi and just installed a brand new vacuum tank system.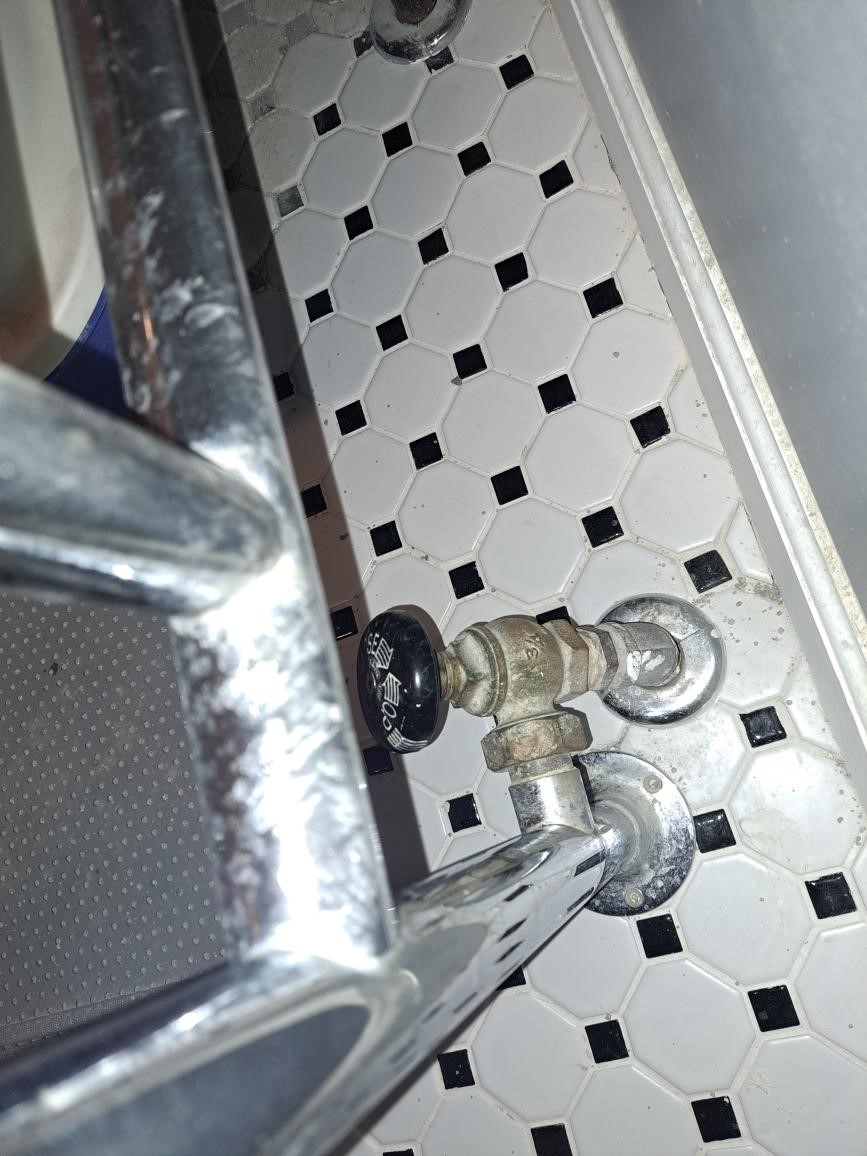 Never stop learning.
Comments