Welcome! Here are the website rules, as well as some tips for using this forum.

Runtal Radiator sizing, EK Resolute RT oil boiler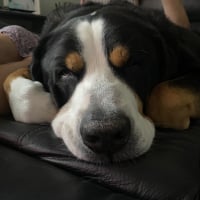 Consider this an intellectual exercise for now since the actual heat load number doesn't matter.

If you have too little radiator you stay cold because the boiler is unable to deliver the btu to the rooms.  Does this work in reverse? Are you penalized with too much radiator when running an EK boiler?  Wouldn't this allow a much lower outdoor design temp?

I understand it's non condensing and no provisions will be made to lower the output temperature below its normal operation with a buffer tank or mixing/diverting valves.

Can you really have too much radiator in this configuration?

For sake of argument let's say the radiators are proportional to each other in relation to heat load.

Help me understand what's going to happen.
NH well driller and pump installer, 3rd generation
What one man can do, another can do.
Comments