Welcome! Here are the website rules, as well as some tips for using this forum.

Gas Furnace vertical exhaust vent has dropped down 8 to 10 inches
My vertical gas furnace exhaust vent appears to have dropped down somewhere around 8 to 10 inches. In the pic that is from the top of my hot water heater you can see my gas hot water heater vent is sloping down as it connects to the furnace exhaust. And, the vent running directly off of the furnace is also sloping down before it connects to the main vertical exhaust. I'm assuming that both of those appliance vents should be sloping upwards when they connect to the main vertical exhaust. To get them to slope upwards the entire vertical exhaust vent would have to be around 8 to 10 inches higher. I have tried pushing and pulling the exhaust vent from various places ( floor level and attic level ) and it does not move.
The vertical vent travels through one floor of my house behind walls. I lowered an endoscope camera behind the wall and down the entire length of the exhaust vent and I do not see any issues with the vent behind the wall. Next, the vent enters my attic ( which is about 15 feet tall to the roof line ). I have examined all of the vent in the attic and I don't see anything obvious to account for 8 to 10 inches of vent that has dropped down.
I don't see any bracing support for this vent behind the walls or in the attic so I'm assuming the vent is supported at the roof line somehow.
I have 2 pics that show the top and bottom of a wider section that wraps around the main vent. I wasn't sure of the purpose of the wider vent and wonder if something inside of that wider section of the vent could be where the problem is at?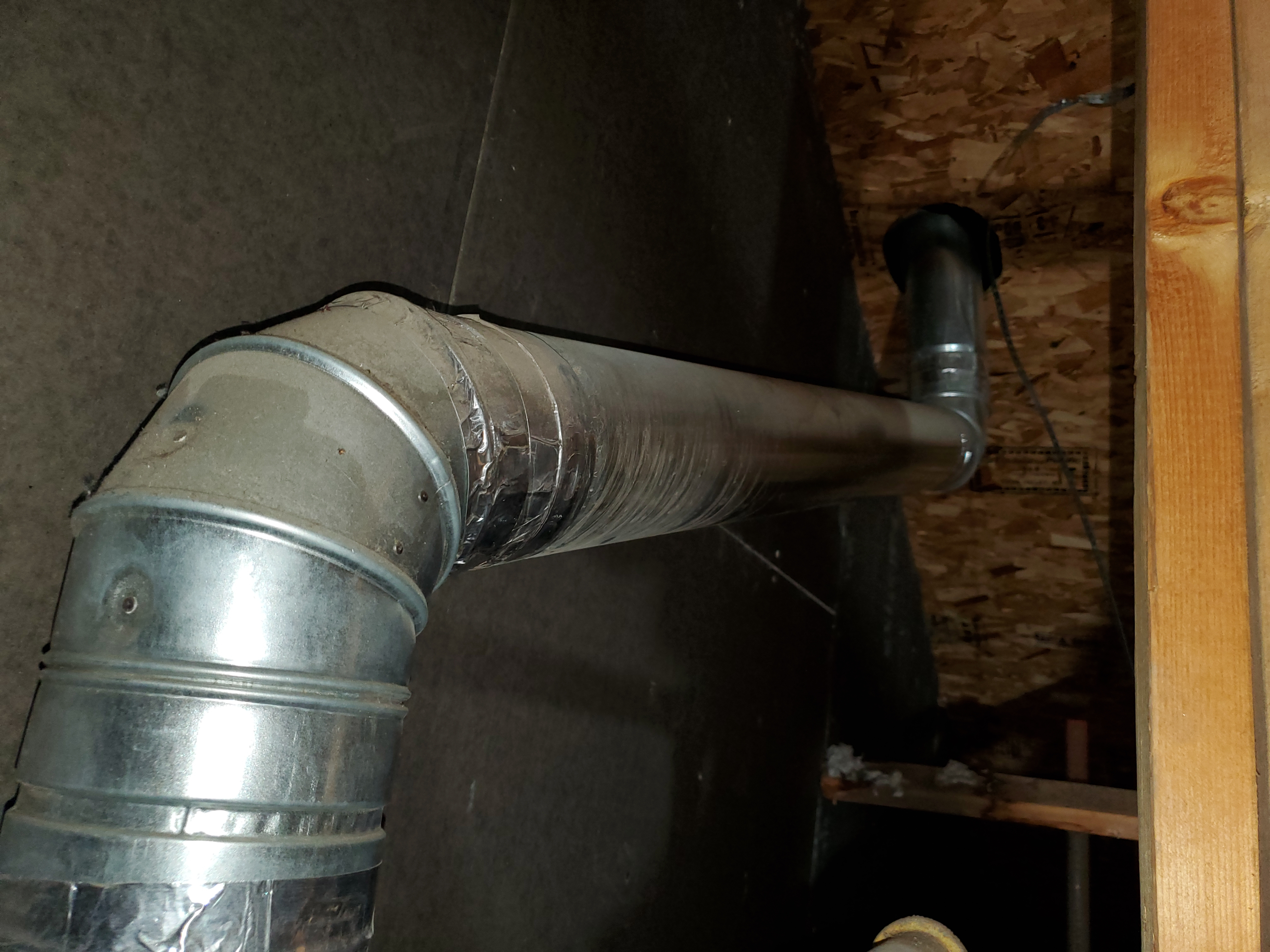 Comments